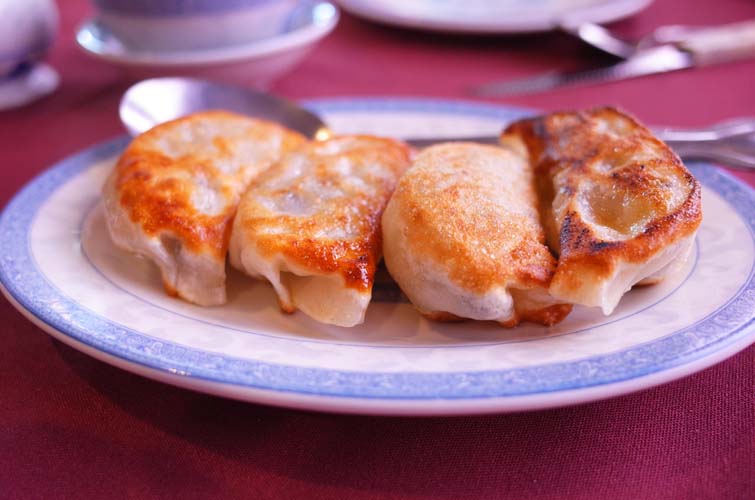 From time to time, I receive an email from P.F. Chang's updating me on some of their specials.
While P.F. Chang's serves some very good Chinese-inspired dishes, they are not really "authentic" – but a recent email got me hungering for a Chinese food fix.
Alas, there is no good place to go for Chinese food in Vero although the Shandong Noodle House, in the Three Avenues shopping plaza, is clearly the best of what's here.
But I wanted to dine at a Chinese restaurant that had atmosphere, and tablecloths, as well as good Chinese dishes.
With that as the criteria, we decided this time to take our search north instead of south, and ventured an hour up A1A to Cocoa Beach, where we came upon Yen Yen, a Chinese restaurant that has been there for almost three decades.
From the exterior, it looks like the British pub it was until Yen Yen took over 28 years ago. But inside, Yen Yen is a large and very tastefully decorated Chinese restaurant like those that can be found in most major cities.
Shown to a plush banquette along one of the walls, we ordered a bottle of white wine, and decided to start with Yen Yen's wonton soup ($3). The soup was very flavorful, and we decided to move next to dumplings. The pork or vegetable dumplings (four for $4.25) are offered either steamed or fried. We opted for the fried. Served with a special soy sauce, they were wonderful.
Then for entrées, we ordered three dishes for the table: snow white prawns ($22.50), ginger duck ($16.95) and baby bok choy with garlic ($11.95).
The prawns are Yen Yen's piece de resistance – large butterflied prawns, dusted in potato flour, then quick fried on both sides and topped by the chef's secret cream sauce.  Many diners appear to love this dish, but the secret sauce was cloyingly creamy, too much like mayonnaise for me.
The ginger duck, however, was a classic Cantonese dish, slices of duck meat stir-fried with fresh ginger, scallions and sweet onions in a ginger-flavored sauce. Tasty. And the bok choy with garlic was sensational.
A week later, we returned to Yen Yen to sample a few more dishes. This time, we tried the hot and sour soup ($3.25) and the crab straw mushroom soup ($3.50). The hot and sour was the real deal, and the crab soup was loaded both with crab and delicious straw mushrooms. Then we feasted on the Shao Mai ($4.95) – steamed open-faced dumplings stuffed with minced pork, water chestnut, mushrooms, ginger and scallions.
For entrées on this visit, our server – who was from Beijing – recommended the Beijing Trio ($16.95), and we also decided to try the Yen Yen Grand Mix ($17.95). Of the two, we preferred the Beijing Trio – beef, chicken and shrimp married with fresh mushrooms and lively scallions in a spicy Beijing sauce.
Based on two visits, we would not hesitate to recommend Yen Yen.  It is a pleasant place to dine, with unusually friendly and helpful waiters, and serves well-prepared classic Chinese dishes. We will go back.
I welcome your comments, and encourage you to send feedback to me at tina@verobeach32963.com.  The reviewer dines anonymously at restaurants at the expense of Vero Beach 32963.
Yen Yen
Hours: 4:30pm to 9:30pm Tuesday through Sunday
Beverages: Full Bar
Address: 2 N. Atlantic Avenue, Cocoa Beach
Phone: (321) 783-9512