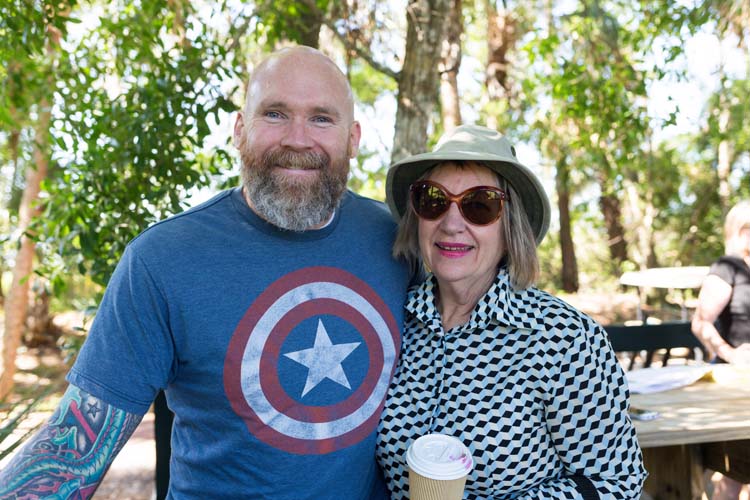 Whether they brought their own guns or borrowed loaners, participants were all fired up last Saturday for the 18th annual Education Foundation Charity Shoot held at the Windsor Gun Club. Shooters gathered at the range to test their skill at hitting clay pigeons in a friendly team competition, while at the same time supporting the various programs of the Education Foundation of Indian River County.
Participants were comprised of seasoned shooters and first-timers so to keep things fair, teams of three were chosen at random. All shooters competed in two disciplines – driven game simulation and quadruple tree stand – with scores from both added together for the final team result. This year's winning team was comprised of Gordon Calder, Phil Barth and George Fetterolf.
"We are happy to be part of this wonderful charity event and proud to support all the programs offered by the Education Foundation," said Nicky Szapary, Windsor Gun Club director since 2002, who was on hand to orchestrate the competition.
Szapary knows a thing or two about shooting, having competed in the 1980 Olympics in Moscow and the 1984 Olympic games in Los Angeles, but also has personal experience with the Education Foundation.  "My own three children went to school in this county and they participated in the science fair that the foundation sponsors every year."
"This event sells out every year" said Cynthia Falardeau, Education Foundation executive director. "We have 50 people reserved for our barbeque lunch and 39 shooters. We are so grateful to Nicky Szapary for welcoming us back year after year and helping us organize this exciting skeet shoot."
Falardeau said that the event typically nets between $15,000 and $20,000, with all proceeds benefiting foundation programs to boost student abilities from kindergarten readiness all the way through high school.
"The Education Foundation is an incredible partner," said School Superintendent Mark Rendell, thanking the participants for their support. "Sometimes our children don't have all the resources they need to be successful, and the foundation provides additional support to cover all the programs and services necessary."
The nonprofit Education Foundation operates both as a funding source and as a service provider for the school community. Their goal is to enhance the community's investment in local schools, thereby achieving excellence for students and educators.
Article by: Kerry Firth, Correspondent
Photos by: Gordon Radford
Click HERE to see more or buy photos