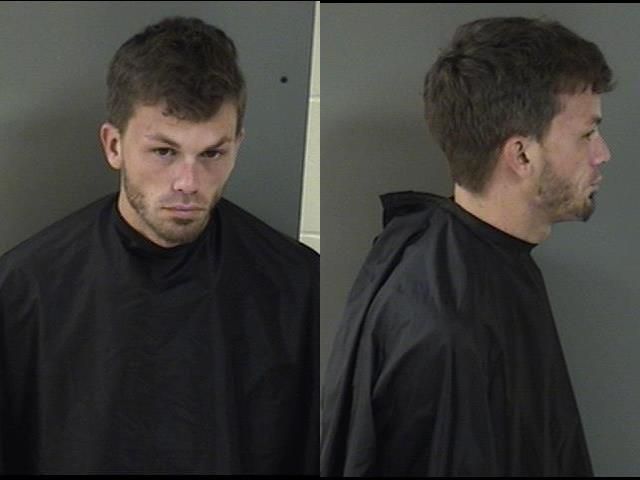 INDIAN RIVER COUNTY — A 31-year-old man suspected of having cocaine and methamphetamine was found hiding in a woman's closet, authorities said.
The man admitted to deputies the drugs belonged to him and that he frequently uses narcotics, an arrest report shows.
Steven Michael Monroe, of Orlando, was charged with possession of meth, possession of cocaine and possession of drug paraphernalia. Deputies also arrested Monroe on two active warrants – one for violation of probation and the other for driving with a suspended license.
He is being held at the Indian River County Jail without bond.
Deputies responded to a disturbance about 3:41 a.m. Saturday in the 100 block of 13th Avenue. A caller told deputies a car alarm was going off at a woman's home nearby and that a man was walking around the residence.
Only the woman lived at the home, deputies said. Deputies spoke with the woman outside and then went inside the residence.
Deputies opened a closet door in the master bedroom. They found a man, later identified as Monroe, hiding in the corner, an arrest report shows.
Deputies detained Monroe and found a brown paper bag containing a "chore boy," a device that can be used to smoke cocaine, authorities said. Next to the bag was a ripped open white bag containing two capped syringes.
Deputies found substances in a container and bag that later tested positive for meth and cocaine, an arrest report shows.
The deputies found two glass smoking devices and a loaded syringe that contained meth, authorities said.
Monroe was arrested and taken to the county jail. He has an arraignment at 8:30 a.m. May 23, court records show.