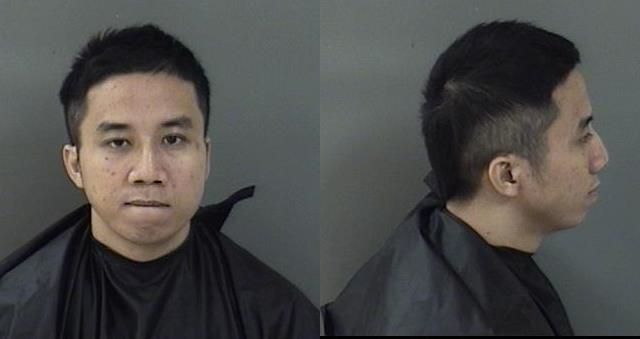 A 28-year-old Daytona Beach man was arrested after he bought Apple watches, drones and other electronics at Target stores and then switched them out for similar products when he returned them for cash, authorities said.
Deputies said he got more than $3,000 in the scheme.
Stores in Indian River, Brevard, St. Lucie and Martin counties were hit during the crime spree. The retail stores were targeted from February through July 2017,  an arrest report shows.
Deputies charged Dat Tran Huu Nguyen with organized fraud under $20,000. Nguyen is being held at the Indian River County Jail on $10,000 bond.
Nguyen was a student at Aviator College in St. Lucie County at the time of the scheme, an arrest report shows.
An assets protection business manager for Target contacted the Florida Department of Law Enforcement to investigate the incidents.
The manager gave officers surveillance photos that showed Nguyen bringing in the fake returns at different Target locations.
The manager looked at the receipts and found a pattern. Nguyen would purchase a Series 2 Apple Watch or a drone at one store and go to another store soon after to return the item, an arrest report shows.
Nguyen would provide the transaction receipt for the original item bought. He then returned merchandise that was similar, but different. As a result, Nguyen would receive a full refund for the purchased item, authorities said.
A local store that fell victim twice to the scam was the Target at 5800 20th Street. Nguyen also tried to make similar returns at Best Buy stores.
Nguyen was arrested and taken to the county jail. He has an arraignment at 8:30 a.m. May 23, court records show.