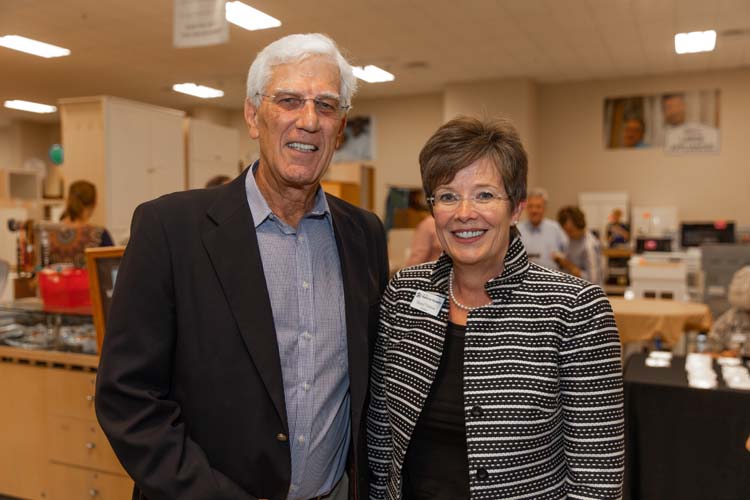 A crowd of well-wishers gathered at the Habitat for Humanity ReStore last Monday evening to bid adieu to retiring Indian River Habitat for Humanity president and CEO Andy Bowler, who leaves a nearly two-decade legacy of cultivating Habitat's goal of helping families to "build strength, stability and self-reliance through shelter."
Under his direction, Habitat has assisted 764 local families to realize their dreams of homeownership within 332 newly constructed homes, 88 rehabbed homes and 344 repair projects. In his characteristic style, Bowler turned the focus away from himself and encouraged Habitat volunteers and supporters to continue their efforts under the direction of Sheryl Vittitoe, the nonprofit's new president/CEO.
For more information, visit irchabitat.org.
Photos by: Denise Ritchie
Click HERE to see more or buy photos