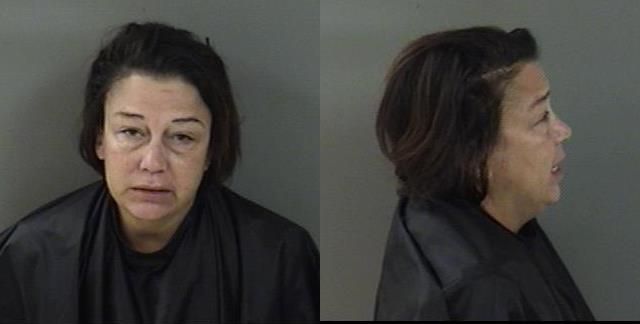 INDIAN RIVER COUNTY — A 46-year-old woman is suspected of attacking a boy and girl at a home after the boy asked the woman for permission to cook himself food because he was hungry, authorities said.
Deputies said the woman threw metal shower curtain rings at the girl, age 14, and a butter knife at the boy, age 9.
Deputies charged Amy Rebecca McManus, of the 4600 block of Ashley Lake Circle, with two counts each of child abuse and child neglect. She is being held at the Indian River County Jail on $5,000 bond.
Deputies responded to a disturbance about 1:30 p.m. Sunday at McManus' home. Deputies saw the woman grabbing at a girl in the front yard.
The deputies ordered McManus to sit down while they spoke with the girl and a boy inside the residence.
Deputies said the home was in disarray. On the floor was broken glass, trash, an upside down dinner table, computer monitor, metal shower hooks, blood and other items, an arrest report shows.
In the kitchen, there was a trash can on the counter and pots and pans cluttered over the stove. Deputies looked at McManus' bathroom. Cigarettes filled the sink, which deputies said was being used as an ashtray, authorities said.
Deputies found a butter knife on the floor in the living room. They later learned that McManus threw the knife at the boy's forehead, leaving a small dime-sized knot that was beginning to turn purple, an arrest report shows.
McManus was arrested and taken to the county jail. She has an arraignment at 8:30 a.m. May 23, court records show.
The two children were released to a relative, deputies said.