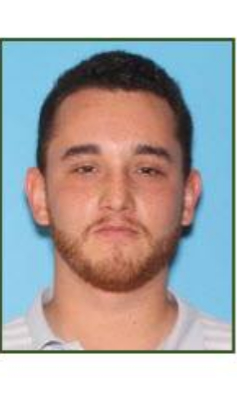 Officers found the vehicle belonging to a local man last seen more than a week ago, police said.
Palm Bay police recovered Brandon Gilley's unoccupied vehicle about 5:30 p.m. Saturday on Wesday Road, police spokesman Lt. Steve Bland said. Indian River County Sheriff's deputies have been searching for Gilley after he was last seen about 2 p.m. April 7 at the Sebastian Winn-Dixie, 995 Sebastian Boulevard.
Officers towed Gilley's vehicle to the Palm Bay Police Department, Bland said. Palm Bay police are assisting the Sheriff's Office with the investigation.
Maj. Eric Flowers, spokesman for the Sheriff's Office, was not immediately available for comment.
No further details were immediately available.
Photos provided by Indian River County Sheriff's Office
This article was originally published on April 18, 2018.