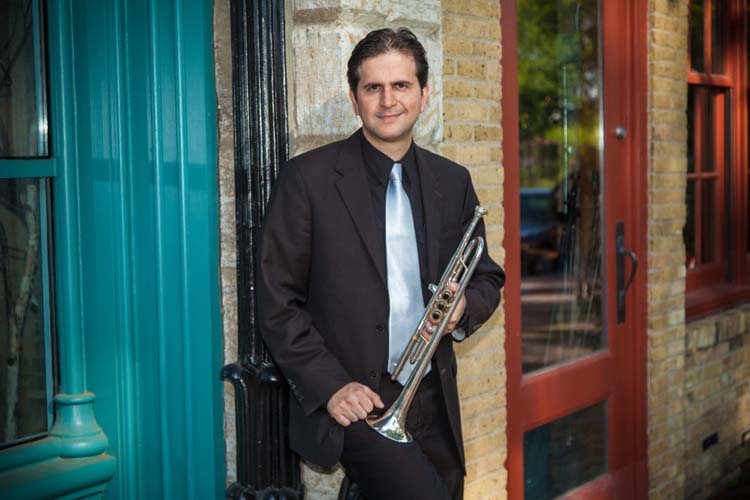 An exhibit of wonderful, lagoon-related art works is (another) good reason to visit the Environmental Learning Center at its lovely home amidst the native flora and fauna along the Indian River Lagoon, now through May 13. The Sebastian River Art Club and the Environmental Learning Center present "Lagoon Tour d'Art," an exhibition of award-winning works in many media from the Club's "2nd Annual Beautiful Lagoon Fine Art Show" last month. The paintings, 3-dimensional pieces and art glass all interpret, says the exhibit promo, "the beauty and drama of our beloved Indian River Lagoon." Enjoy the center and the exhibit Tuesday through Friday, 10 a.m. to 4 p.m.; Saturday 9 a.m. to 4 p.m.; and Sunday, 1 p.m. to 4 p.m. 772-581-8281 or 772-664-1186.
Scheherezade. The very name conjures visions of ancient myths and mysteries, of Aladdin, Ali Baba, Sinbad the Sailor and 1,001 Arabian Nights. This Sunday, Aaron Collins and the Space Coast Symphony Orchestra (not your grandfather's symphony orchestra) will bring those wonderful tales to life at the Vero Beach High School Performing Arts Center, as they present Nikolai Rimsky-Korsakov's exotic symphonic suite "Scheherezade." It's a marvelous musical interpretation of an ancient folk tale: the story a beautiful storyteller, Scheherezade, whose brand-new husband, the sultan, had the annoying habit of marrying a woman at night, and killing her the next morning. To prevent her imminent demise, the clever bride would tell him an irresistibly captivating story, then leave it hanging, night after night. After 1,001 such intriguing tales, the sultan decided to keep her. Scott Simon of National Public Radio calls Rimsky-Korsakov's work "a technicolor tour de force." This exciting concert includes another dramatic and beautiful work, Pyotr Ilyich Tchaikovsky's breathtaking "Romeo and Juliet" Overture, based on Shakespeare's tragic tale of star-crossed young lovers. The evening will also feature trumpet player and University of Central Florida professor Dr. Luis Araya, in the world premiere of a haunting new piece, "Transcending," for trumpet and strings, by Christopher Marshall. Marshall's music has been performed in such venues as Carnegie Hall, the Kennedy Center and the Barbican in London. The concert begins at 3 p.m. Tickets are $20 in advance, $25 at the door, and free for people 18 an under or with student ID. 855-252-7276.
Wild, hilarious an untamed is how Riverside Theatre (aptly) describes its popular Comedy Zone, bringing a laugh-centric double bill this Friday and Saturday, April 20-21. Comedy-meisters this week are John Carfi and Doug Almeida, whom Riverside describes thus: Carfi began his career doing stand-up at the Comedy Store on Sunset Strip in West Hollywood. He's since been headlining at corporate events, concert halls, resorts and comedy clubs all over the country. Almeida was a corporate presenter with a large financial planning firm, tasked with "taking lifeless insurance presentations and transforming them into works of comic art." In his spare time, he fought as an ISKA Heavyweight Muay Thai kick boxer, retiring at 10-0 and earning the title "Always Dangerous." Alrighty then. Arrive an hour before the show and you can hang out in the Live in the Loop area, where there'll be live music (blues this week), beer, bourbon and BBQ. These shows can include "adult" language (so, Leave the kids. Take the cannoli). Show times are 7:30 p.m. and 9:30 p.m. Tickets range from $12 per person to $42 per person, depending on your choice of general, premium, VIP balcony booth or the Celebrate With Us package. 772-231-6990.