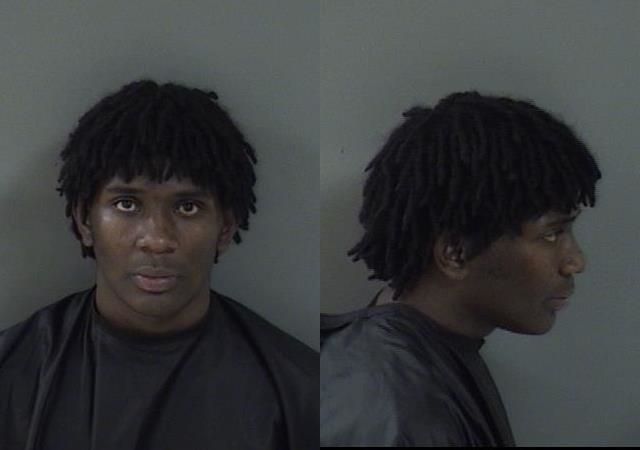 INDIAN RIVER COUNTY — A 30-year-old man was arrested after he pepper sprayed a teenager in the face following an argument over racial slurs, authorities said.
The man told deputies he couldn't fight the teen because he recently donated blood and couldn't throw a punch.
Jamell D. Jackson, of the 4300 block of 28th Court, Gifford, was charged with child abuse. He was released Friday on his own recognizance.
Deputies responded to a disturbance about 8 p.m. Thursday in the 4000 block of 41st Way. Deputies arrived and saw a 15-year-old with red and swollen eyes.
Deputies spoke with Jackson and the teenager, who said they got into an argument that turned physical about Jackson using racial slurs. The two began to scuffle when the teenager punched Jackson on the left side of his face, an arrest report shows.
Jackson then pepper-sprayed the teen in the eyes for about five seconds, deputies said. The teen told deputies he felt a great amount of pain in his eyes and was unable to see.
A witness and the teen told deputies Jackson attacked the teen first by pushing him multiple times. Jackson told deputies he couldn't fight the teen because he was a kid, an arrest report shows.
Deputies determined Jackson had multiple chances to leave the scene instead of spraying the teen. Jackson was arrested and taken to the county jail. He has a court arraignment at 8:30 a.m. May 9, court records show.