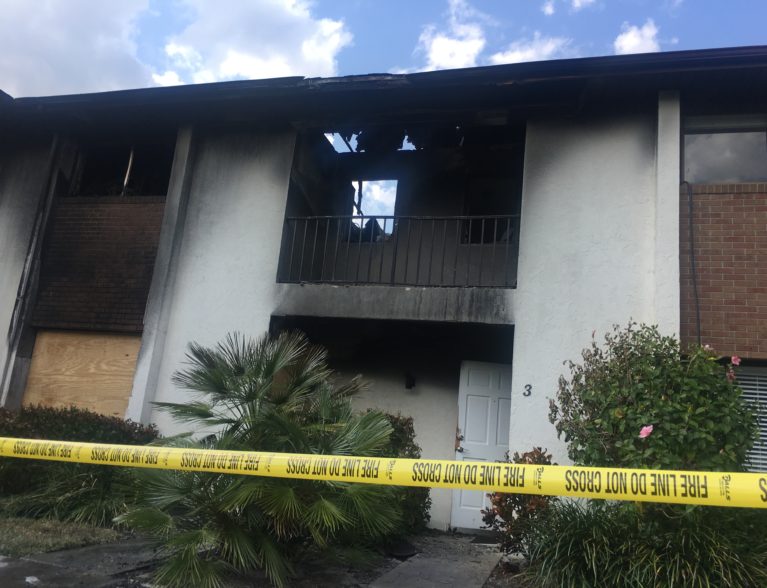 INDIAN RIVER COUNTY — A man who suffered burns to 80 percent of his body after a Sunday apartment fire has died, a fire rescue official said. The fire displaced 20 people and damaged multiple units.
On Thursday, Indian River County Fire Rescue spokesman Cory Richter confirmed the man succumbed to his injuries. Investigators have not named the victim. Further details on his death were not immediately available.
The cause of the fire remains under investigation by the State Fire Marshal's Office.
The man was one of two victims flown to the burn unit at St. Mary's Medical Center in West Palm Beach. The man had second and third- degree burns to 80 percent of his body while another victim had the same burns to 20 percent of his or her body, Richter said.
The blaze happened about 6:30 a.m. Sunday at Oak Villas Condominiums, 1057 6th Avenue. The fire completely destroyed one unit and damaged two adjacent units, Richter said.
Firefighters extinguished the blaze in about 40 minutes. State fire marshal representatives were not immediately available for comment.
This story will be updated.