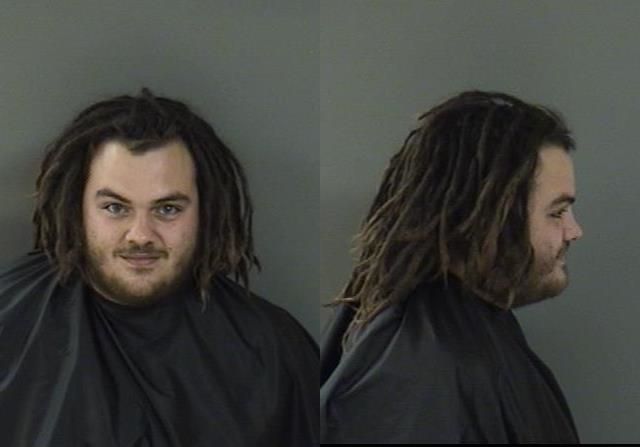 SEBASTIAN — A 22-year-old man suspected of smashing a beer mug at another man's face – which will result in disfigurement – told officers that he lost his temper after the two got in an argument, authorities said.
Nicholas Downing Martin, of the 300 block of Benedictine Terrace, Sebastian, was charged with aggravated battery. He is being held at the Indian River County Jail on $10,000 bond.
Police responded to a disturbance about 11:30 p.m. Saturday at Sandy's Grille, 171 Sebastian Boulevard. Officers saw a man who was holding a bloodied cloth over his left cheek. The man had a large two-to-three inch cut that was bleeding heavily, an arrest report shows.
Officers then spoke with three employees, who said Martin, also an employee, went to the front outside area where the trio and the man were sitting.
The employees said Martin and the man began to argue about an unknown issue. When the man stood up from his chair, Martin grabbed a nearby 16-ounce glass mug and smashed it across the man's left cheek, an arrest report shows.
Martin then fled from the restaurant in his vehicle. The injured man was taken to the Sebastian River Medical Center, where he received stitches in his left cheek.
Officers spoke with Martin at his home, where he admitted to striking the man in the face. Martin told police the man initially slapped him, which caused Martin to become angry, authorities said.
Martin was arrested and taken to the county jail. He has a court arraignment at 8:30 a.m. May 9, court records show.