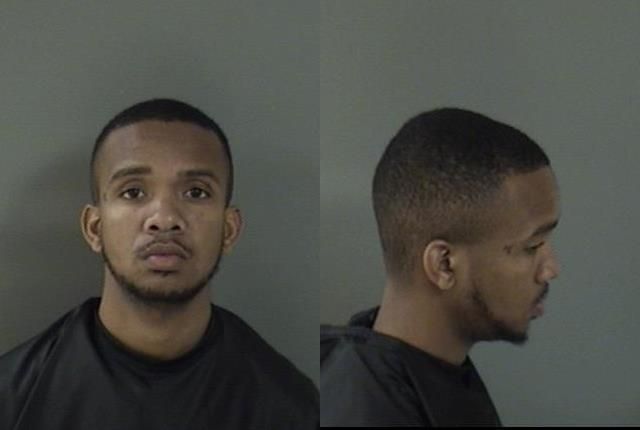 INDIAN RIVER COUNTY — A 23-year-old man was arrested during a traffic stop after deputies found cocaine, other illegal drugs and a firearm hidden within the paneling on the car's center console, authorities said.
Deputies also found ecstasy in the man's left pocket. The man told deputies he was "going to the club," an arrest report shows.
James Jamario Richard, of the 50 block of Sonrise Place, Fellsmere, faces a variety of charges including trafficking in hydromorphone, possession of cocaine with intent to sell, possession of ecstasy and carrying a concealed firearm. He is being held at the Indian River County Jail without bond.
Deputies conducted a traffic stop on a red sedan with a malfunctioning tail light about 10 p.m. Saturday near the intersection of Washington Terrace and 40th Avenue. Deputies approached the car and immediately smelled marijuana.
Deputies asked the driver, later identified as Richard, about the smell. Richard told them, "I smoked earlier," an arrest report shows.
Deputies removed Richard from the vehicle, searched him and found a clear plastic bag containing a substance that tested positive for ecstasy. Richard told officials he was going out of town and the ecstasy was for recreational use, authorities said.
Deputies then removed the panels on the center console and found a larger plastic bag that contained smaller plastic bags with crack cocaine and pain pills.
The drugs were packaged for street level drug sale, authorities said.
Deputies found two guns in the car. They also found an extended magazine loaded with 21 additional rounds.
Richard told deputies the magazine belonged to his brother. Deputies also recovered $1,580 believed to be obtained from drug sales by Richard.
Richard told deputies none of the drugs belonged to him except for the ecstasy. He was arrested and taken to the county jail for booking.
Richard has a court arraignment May 9, court records show.