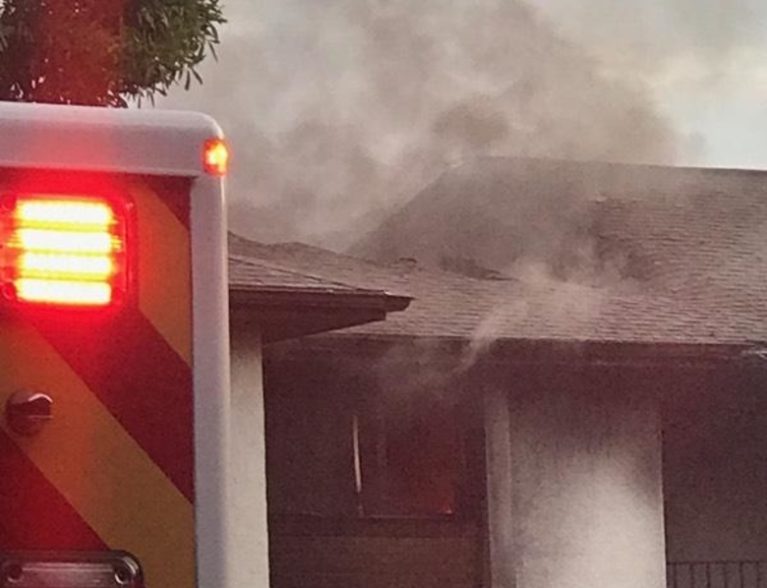 INDIAN RIVER COUNTY — Four people were injured – including two who suffered traumatic burns – following an early Sunday apartment fire that displaced more than a dozen others, authorities said.
The incident leaves 16 adults and four children displaced, some temporarily and others permanent. The cause of the fire is still under investigation.
Fire Rescue crews responded to the blaze about 6:30 a.m. Sunday at Oak Villas Condominiums, 1057 6th Avenue, located south of 12th Street and east of U.S. 1. Several people evacuated the complex before crews arrived, Fire Rescue spokesman Cory Richter said.
Firefighters extinguished the flames in about 40 minutes, Richter said.
The blaze left one apartment unit with extensive fire and smoke damage. Richter said the unit is a "total loss" and would need to be rebuilt.
Two other adjacent units received smoke damage. The extent of the damage to those units was not immediately available.
Two people with burns were flown to St. Mary's Medical Center in West Palm Beach, according to Richter and Sheriff's spokesman Maj. Eric Flowers. Two others suffered smoke inhalation; Fire Rescue took one to the Indian River Medical Center. Another person drove themselves to the hospital to be evaluated, Richter and Flowers said.
Power was shut off at the complex because of the blaze, Richter said. Details on when power will be restored were not available.
The State Fire Marshal was at the scene and is investigating the cause of the fire, Richter said. Richter said officials from American Red Cross South Florida Region also were on scene.
Details on how Red Cross is helping the families were not immediately available.