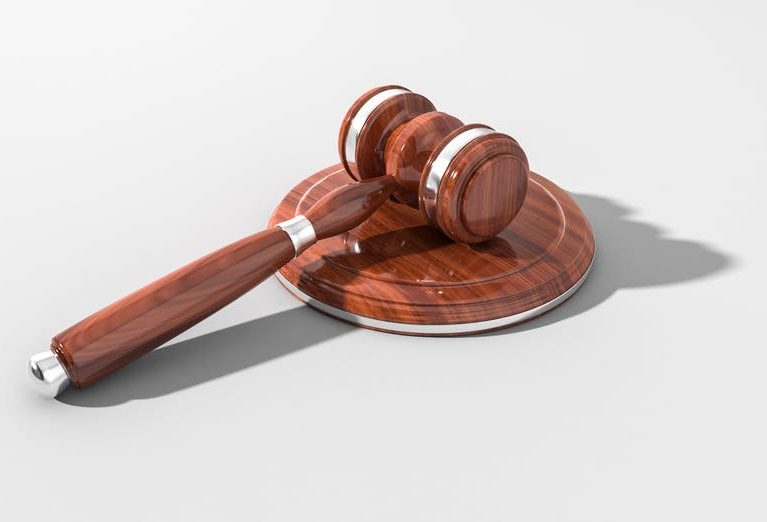 INDIAN RIVER COUNTY — A Vero Lake Estates man convicted in 2014 of first degree murder and robbery with a deadly weapon is getting a second chance to revisit his day in court.
Circuit Court Judge Cynthia Cox last month affirmed her decision to grant Bradford Vose's request for an evidentiary hearing in a motion for post-conviction relief, despite the objection of prosecutors. The parties were due in court again Thursday.
The high profile 2010 shooting death of Joseph Farruggio captured headlines for days throughout the three-day trial and lengthy criminal investigation into two 21-year-old Sebastian River High School classmates and a botched drug deal that left one of them dead.
Vose, 25 at the time of his conviction, was sentenced to life in prison. His appeal for a reversal was denied in 2016.
The defendant told investigators the victim burst into his house at the 8000 block of 93rd Avenue in Vero Beach and began beating him.
"Mr. Farruggio was a drug dealer who broke in Mr. Vose's home," defense attorney Bobby Guttridge is quoted telling the jury in media accounts from the time. "Mr. Vose was the victim of a brutal, violent attack. During the bloody attack, Mr. Vose defended himself. Mr. Vose believed he was going to be killed."
Vose initially claimed he didn't know why Farruggio showed up at his doorstep, but a friend who was hiding upstairs when the gunshots were fired said otherwise.
That man testified the two had invited Farruggio to sell them a quarter-pound of high-grade marijuana and that they intended to steal it before their plan went afoul.
Vose repeatedly fired a .38-caliber revolver at the drug dealer, who died at the scene. Before calling 911, records show, the killer first called his father and a friend.
"He shot the victim four times, then put the barrel of his gun right between the victim's eyes and pulled the trigger, killing him," Assistant State Attorney Chris Taylor told the jury according to media accounts.
The state prosecutor fired an empty revolver into a mannequin's forehead in the courtroom to make his point.
A post-conviction relief hearing is one of the final legal options open to defendants who feel wronged by the justice system.
Vose and his new attorney, Nellie King, allege he was denied his state and federal right to effective assistance of counsel as guaranteed by the U.S. and Florida constitutions.
They claim Vose's trial lawyers, Vero Beach defense attorneys Bobby Guttridge and Adam Chrzan, failed to prove their client's innocence as promised to the jury.
They didn't call expert witnesses to discredit ballistic and blood spatter evidence presented by law-enforcement. They were unsuccessful in keeping improper evidence and arguments from the jury. And, they declined to investigate and file a 'Stand Your Ground' motion despite a legal strategy of self-defense, writes King, a West Palm Beach lawyer, in the motion for post-conviction relief.
The defense was based on the theory Vose was the victim of an attempted robbery in his own home, and he shot the victim after being viciously attacked, she claims. "But for counsels' deficient performance in failing to present promised testimony or evidence, the outcome of the trial would have been different."
Guttridge, who hesitated to speak about a pending hearing where he will likely be subpoenaed to testify, told Vero Beach 32963 that he and his co-counsel did the best they could in the long, convoluted case.
"Unfortunately, we didn't prevail," he said. "Nobody is ever happy when that happens."
At the time of the trial, Guttridge promised the jury he would prove there was neither murder nor robbery.
Vose is following the process anyone would upon being convicted of a serious crime and sentenced to life in prison, said Guttridge. "I don't take anything personally. I always hope the client will prevail in his appeals."
Chrzan, who served second-chair at the trial, said he didn't follow the appellate process and declined to comment.
In her Jan. 29 order, Cox said an evidentiary hearing was necessary for the state to conclusively refute Vose's claims.
To demonstrate ineffective assistance of trial counsel, the defendant must show his attorneys' conduct fell outside the range of standard professional assistance and that there is a reasonable probability that the outcome of the proceedings would have been different had it not been for a deficient performance, she writes
She defended her decision again Feb. 12 after the state asked her to reconsider.
Prosecutors filed hundreds of pages of evidence and transcripts in attempt to prevent the hearing. Vose and his attorneys failed to establish prejudice to meet the standard required for a post-conviction relief hearing, argued Assistant State Attorney Nikki Robinson in her pleas to the judge. The jury rejected the claim of self-defense, she said.
"A hearing on this matter would simply be a rehash of the evidence," Robinson writes. "The evidence is before the court in the form of the record. The state encourages this court to read the record and review the diagrams, photos and other physical evidence that was entered into evidence."