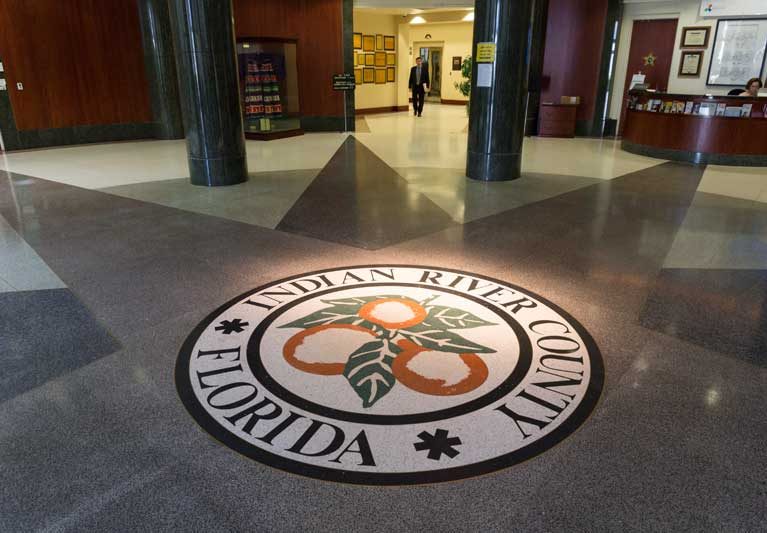 INDIAN RIVER COUNTY — An Indian River County jury will be asked to decide for a second time if a convicted Vero Beach killer deserves to die for his crime. This time, unlike the decision in 1999, its recommendation must be unanimous.
Paul Evans, whom authorities say murdered an acquaintance's husband when he was just 19-years-old for the promise of money from a life-insurance payout, has been returned to the Indian River County Jail to await a new sentencing.
Guided by 2016 decisions made in the U.S. and Florida supreme courts, defendants ordered to death after June of 2002 whose jury was not unanimous are now entitled to have their punishment reviewed.
In Evans' case, a panel of 12 jurors voted 9-3 to send him to the electric chair.
His lawyer and a local prosecutor appeared before Judge Cynthia Cox in February to discuss a timeline for the proceedings. The next status update is set for early summer.
Meanwhile, defense investigators are reviewing the case file, meeting with experts and preparing for travel to talk with family members and witnesses, said attorney Antony Ryan, director of the Fourth District Criminal Conflict and Regional Counsel Office, a state agency which provides public defender services.  "[Evans] is going to stay here while we work on the case and get ready."
The prosecution, led by Assistant State Attorney Nikki Robinson, intends to again seek the death penalty. Ryan will ask for a lesser sentence such as life in prison.
"The reason we go for the death penalty is because [a case] is worthy of the death penalty," said the prosecutor who declined to discuss Evans' specific case, but talked in general terms about her work.
"These are the worst of the worst of the worst," she said. "All these cases have been litigated so many times."
Evans was granted a new sentencing in March 2017 after his attorneys filed a motion to vacate his death sentence under evolving federal and state law.
He appeared in Cox's courtroom briefly in November wearing a red jail-issued jumpsuit. Friends and family sat in the courthouse gallery to watch the now 45-year-old's renewed fight for life unfold. He was brought back to the county to await a new sentence earlier this year.
The resentencing is the latest in a long series of twists and turns of fate for Evans since police discovered the body of Alan Pfeiffer in a Vero Beach trailer park March 24, 1991, after responding to a noise complaint.
The front door of Pfeiffer's trailer on Malibu Drive, two blocks east of Dodgertown, was cracked open and music was blaring from a stereo inside. The residence was dark, except for a glimmer of light coming from the kitchen.
Officers found Pfeiffer sprawled on the living room floor. He had been shot once in the back and twice in the head, court documents note. His mail and keys were scattered on the ground not far from the trailer's door. His wife later told authorities a television and video a camera were missing.
A neighbor, however, would tell police that Connie Pfeiffer had once asked if he knew anyone who would "take care of" her husband. She said she "wanted the man dead," according to an arrest warrant.
Connie Pfeiffer was also convicted of first-degree murder as a co-conspirator in her husband's death. She was sentenced in 1999 to life in prison without the possibility of parole.
Shortly after police discovered Alan Pfeiffer's body, his wife and three of her friends, including Evans and his girlfriend at the time, were located at a home on 46th Avenue.
The group told police that they had stopped by Pfeiffer's trailer earlier that day to do laundry, but then went to the fair and had a midnight meal at Denny's. They claimed to know nothing about the murder.
It would be six years before someone came forward with another version of events. Evan's former girlfriend eventually confessed to police, saying her ex killed Pfeiffer in exchange for the promise of a life insurance payout.
Her friends stole a gun and rented a car so no one would recognize them in the neighborhood, she said. They staged the robbery and left the door unlocked so Evans could get inside before Pfeiffer made it home from work. The loud music was supposed to drown out the bang of the gunshots.
Under police surveillance, the woman approached one of the other witnesses while wearing a wire in 1997. She told the acquaintance authorities were again asking questions about the 1991 cold case. Her friend advised her to stick to the original story, that the two had nothing to do with it.
When the informant reminded her old friend they helped, the other woman replied, "I think about it every day. How stupid were we?"
A warrant for Evans' arrest was signed one month later in July of 1997. The charge was murder in the first degree.
Despite his ex-girlfriend's confession, Evans' first trial ended in a hung jury and his second trial was ruled a mistrial. He was finally convicted in a third trial in 1999, but a lengthy appeal process kept his sentence from being finalized until October 2002.
The panel of 12 jurors took just one hour to recommend the death sentence. Their 9-3 vote was upheld by Circuit Court Judge Robert Hawley, who discounted defense arguments of mitigating circumstances.
While it is true Evans suffered from attention deficit disorder and was engaged in therapy for a childhood trauma after the shooting death of his brother when the two young boys were left home alone with a gun, those factors alone wouldn't prevent a death sentence, the judge explained.
Evans committed murder for monetary gain in a cold, calculated and premediated manner, he wrote. He operated like "a professional executioner, leaving no finger prints or physical evidence that could connect him to the murder scene."
The jurors in Evans' third trial were repeatedly told they should vote their conscience, that ultimately a judge would be the one to decide whether Evans should die at the hands of the state, argued attorney Suzanne Keffer, chief assistant for Florida's Southern Capital Collateral Regional Counsel, in the request for Evans' new sentencing.
Society's standards of decency have evolved since then, as reflected in higher court decisions, she says. Individual jurors now must understand they have to bear the responsibility for a death sentence. A life sentence is mandated if one or more jurors desires to be merciful.
In Evans' case three jurors voted for life, Keffer remarks. "That fact alone shows that there must be doubt that a properly instructed jury would have unanimously returned a death recommendation."
Retired University of Florida Levin College of Law professor George "Bob" Dekle has been following Florida's death penalty regulations for decades. Though he is not familiar with Evans' case, the former prosecutor predicts many people sentenced to death will get off death row in the coming years as defendants get new penalty hearings.
Opinion about whether or not that is a good thing is likely to be split along political lines, said the former assistant state attorney, who was part of the prosecution and execution of infamous serial killer Ted Bundy. Dekle worries some violent criminals will now not get the punishment they deserve.