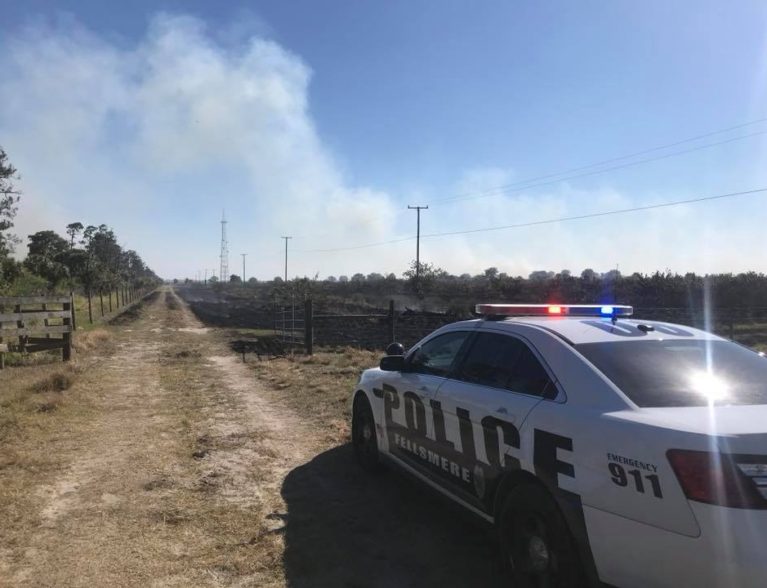 INDIAN RIVER COUNTY — State firefighters continue to suppress a wildfire caused by a private burn that flared up Wednesday south of Fellsmere and east of Interstate 95, authorities said. Officials gave the burner a violation notice.
"We'll continue to mop up until we feel it's secure for the evening," Melissa Yunas, Florida Forest Service spokeswoman, said Thursday. "It's still smoldering. We want to make sure we're out there everyday to make sure it doesn't rekindle."
The blaze, located east of the 12200 block of 77th Street, is the fifth wildfire for the county this year, Yunas said. To "smolder" means to burn without flame. Forest service crews will extinguish or remove burning debris.
A private authorized burn led to the wildfire, which remains fully contained Thursday at 99 acres, Yunas said. Forest Service crews issued a notice of violation to the burner.
Details on the burner are not being released at this time. Fellsmere police and Indian River County Fire Rescue were at the scene for several hours Wednesday, officials said.
Yunas said crews hope to get rid of any residual smoke that might impact I-95.
Low relative humidity and high winds remain a risk for sparking uncontrollable wildfires, officials said. Yunas said humidity below a certain percentage makes vegetation extremely dry and flammable.
The National Weather Service in Melbourne issued a red flag warning for the dry, fire-prone conditions that will be active from noon to 8 p.m. Thursday.
"We're asking the public to use caution," Yunas said. "Don't park in tall grass. Don't start camp fires."