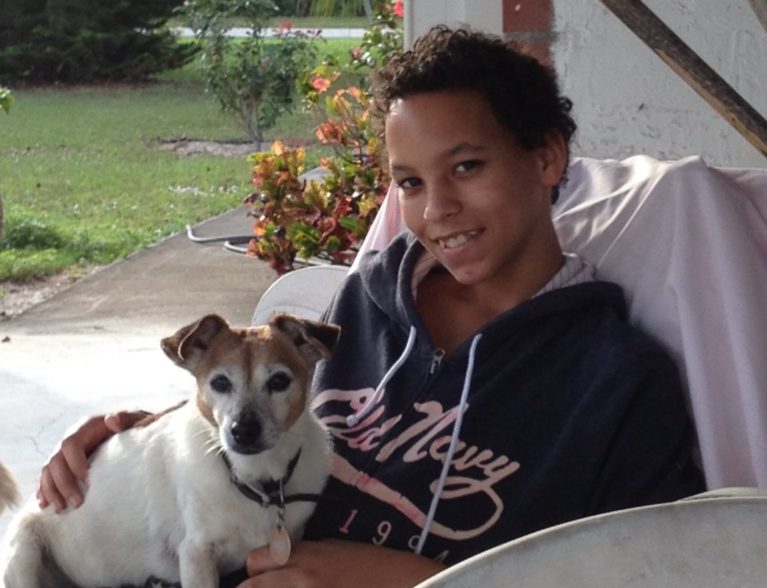 INDIAN RIVER COUNTY — The family of a 19-year-old killed in a hit-and-run crash earlier this month started a GoFundMe fundraising campaign to help pay for his funeral expenses.
"The person who (killed) my baby didn't even have the decency to call 911," said the teen's mother, Reneal Ross Johnson, 42, of Orlando, in a message on the GoFundMe page explaining the financial need. "My son laid in the bushes for nine days."
Desmond Johnson's aunt, Alexis Ross Powell, 34, of Valrico, said she created the GoFundMe fundraising page Tuesday. More than $1,000 has been raised so far of the $10,000 goal.
Johnson was struck by a red pick up driven by 18-year-old Francisco Magana Cendejas on March 1. Johnson's co-workers at McDonald's on State Road 60 saw him leave earlier on his skateboard from work to head home, his family said.
Johnson was reported missing. Eight days later, his co-workers combed the streets along the path he was known to travel and found his badly decomposed remains lying in the bushes, just off the road.
The body, deputies said, was located March 9 along 58th Avenue. Ross Johnson said she's thankful his fellow employees searched for him.
"The world has truly been robbed of a beautiful soul," said Ross Johnson on the fundraising page. "I know all mothers think their sons are the best, but I can honestly say my son was a loving, thoughtful, hardworking young man who brought so much joy to anyone he came in contact with, especially with his infectious smile."
Three days after Johnson's body was found, authorities arrested Cendejas and charged him with leaving the scene of an accident involving death. He was released Tuesday from the Indian River County Jail on $10,000 bond.
Johnson recently moved from Orlando to Gifford to live with his grandmother, family members said. He had plans to get his GED from the Mueller Campus at Indian River State College.
Funeral arrangements for Johnson have not yet been planned.
Photos provided by Johnson Family