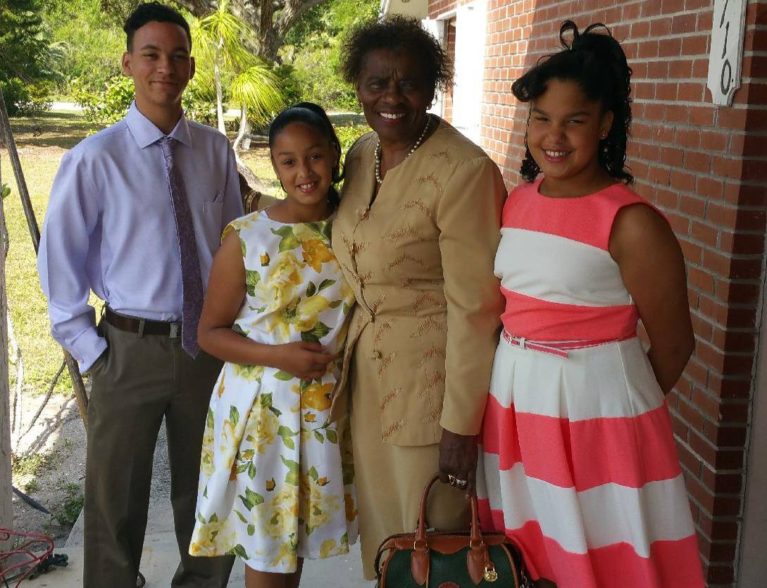 He was left on the side of the road like a piece of trash.
That's an Orlando mother's thought about the aftermath of the hit-and-run crash that claimed the life of her son, 19-year-old Desmond Johnson. Johnson was on his way home from work at McDonald's when he was struck by a pickup.
His skateboard was found next to his body, authorities said. The suspect, who did not report the crash or call 911, was arrested Monday.
"He had a family who loved him and were searching for him. Maybe if (the suspect) would've called 911, I would still have my son; he died alone." said Reneal Ross Johnson, 42, who was calm, but filled with emotion. "She (the suspect's mother) will be able to visit her son in jail. I will never touch my son again – there's a difference."
Reneal Johnson speaks about her son and fatal hit-and-run case.
*Note for videos – Click the audio icon in the lower right hand corner for sound. If that doesn't work, try refreshing the page.
Reneal Ross Johnson speaks about her son, Desmond Johnson, who was killed in a hit-and-run crash earlier this month. The suspect, Francisco Magana Cendejas, 18, was arrested and is being held at the IRC County Jail. Story to follow. #VeroNews

Posted by Nick Samuel on Tuesday, March 13, 2018
Johnson's body was found eight days after the March 1 crash on 58th Avenue that claimed his life. Worried co-workers combed the roadways and found the remains in the bushes. The body was in a "state of decay," indicating that it had been lying in the elements for some time, an arrest report states.
Florida Highway Patrol troopers advised the family to not have an open casket because of the body's state of decaying, said Johnson's grandmother Mentoria Ross.
"When I found out he was the product of a hit-and-run, I was fearful," Reneal Johnson said. "How many of those cases are actually solved?"
Troopers on Monday charged Francisco Magana Cendejas, 18, with leaving the scene of a crash involving death. He was released Tuesday from the Indian River County Jail on $10,000 bail, according to the Sheriff's Office.
Reneal Johnson said she has no animosity toward the family of Cendejas. She is thankful for everyone who came forward to help look for her son.
Desmond Johnson recently moved from Orlando to Gifford to live with his grandmother, Mentoria Ross, 71, in the 4700 block of 58th Avenue. Mentoria Ross said the teen would usually call her when he needed a ride to and from work at McDonalds on State Road 60.
"He was very independent and was happy to work," Reneal Johnson said. "(His co-workers) loved him."
When he doesn't call, he rides his skateboard, Mentoria Ross said. Desmond Johnson was on his way home from work when he was struck by Cendejas' pickup on March 1, family members said.
Mentoria Ross said everybody loved her grandson and that he had a beautiful personality.
"He was responsible and had a passion for skateboarding," Mentoria Ross said. "I didn't like him to skateboard because of the heavy traffic."
Family Oriented
Desmond Johnson would usually gather all the family members for movie night when he lived in Orlando, according to his mother.
"He was that family oriented type of kid," Reneal Johnson said.
The mother said she adopted Desmond Johnson when he was 13 years old. He has two other adopted siblings, Silvia, 12, and Carmen, 10. He also has an older sister, Tamara, 22, who is the daughter of Reneal Johnson's husband, Otis.
All live in Orlando, Reneal Johnson said.
"From the moment I saw him, I knew that I had to have him and that he would be my son," Reneal Johnson said. The mother said Desmond Johnson was funny, caring, compassionate and her "rock."
The teen had attended Apopka High School in Orange County, but didn't graduate. He moved with his grandmother to get his GED from the Mueller Campus at Indian River State College, Reneal Johnson said.
What Happened 
Desmond Johnson's co-workers saw him leave McDonald's on his skateboard on March 1, Reneal Johnson said. But, he never made it home and was struck by a red pick up driven by Cendejas, according to law enforcement.
After Johnson reported her son missing, the teen's co-worker walked to Mentoria Ross' home and called Desmond Johnson's mother, Reneal Johnson. The employee told Reneal Johnson, who was in Orlando, that they were getting a group of co-workers together to search for the teen, she said.
Reneal Johnson said she got a call from her cousin March 9 who told her Desmond Johnson's co-workers found his body.
"It makes me feel good that so many people looked," Reneal Johnson said.
Funeral arrangements have not yet been planned.