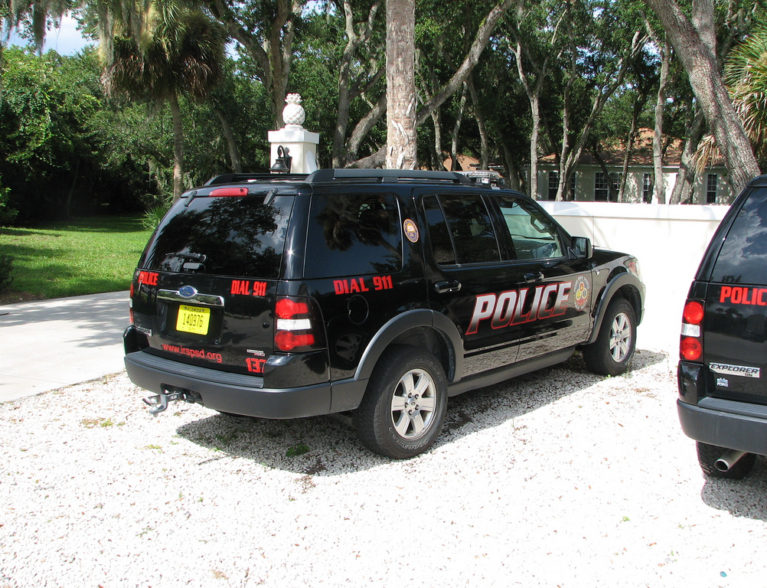 INDIAN RIVERS SHORES — A pair of home health care aids were arrested Tuesday after police claim they defrauded a John's Island couple and spent more than $500,000 of their elderly clients' money on luxury goods like cruises and a five-day Rolls Royce Ghost rental priced at nearly $995 a day.
Chiquita McGee, 29, and Sophia Shepherd, 30, both of Vero Beach, are expected to appear in court Wednesday. They face felony charges of exploitation of the elderly, organized fraud and scheme to defraud an organization. If convicted, they could spend up to 60 years in prison.
The former contractors with Indian River Home Care convinced their patients, a husband and wife duo, to allow them to open credit cards in their names, but under the victims' accounts, reports the Indian River Shores Public Safety Department.
In addition to luxury cars and nautical vacations, their spending spree included cosmetic dental work, plastic surgery, the purchase of high-end jewelry and clothing, a car engine and hotel stays throughout Florida, police allege. The two also fraudulently obtained checks from the victims.
Both CNAs have been fired from their jobs. They are being held at the Indian River County Jail without bond.
"This is a very serious issue," said Margot Kornicks, owner of Indian River Health Care. "It's very sad that it ever happens."
Kornicks' company contracts with self-employed CNAs and coordinates scheduling with its clients. The level and type of care is determined by the patient and their families, who are also responsible for providing oversight, she said.
All CNAs go through a background check before entering into an agreement with Indian River Health Care as required by state statue, Kornicks said. The agency also listens to its clients' concerns and needs.
After hearing from the family of the victims in this case, Kornicks said she encouraged them to report their suspicions to the Florida Department of Health. She also terminated the company's relationship with the defendants immediately.
Staff at the Indian River Shores Department of Public Safety began their investigation in December,  said Police Chief Richard Rosell. A team of two detectives and an officer quickly determined the case was not just alleged fraud but also exploitation of the elderly.
Authorities partnered with the couple's family, their attorneys, accountants and doctors to build their case, he said. The husband passed away during the early stages of the investigation, adding a layer of urgency to their work.
"If it wasn't for their cooperation, we would might not have been able to secure these arrest warrants," Rosell explained. "This was a very complex case from the very beginning so the more manpower I could put toward it, the better it would be."