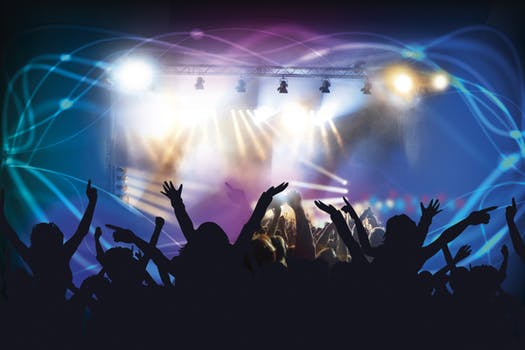 INDIAN RIVER COUNTY — Five women, including one who spat in a deputy's face, were arrested after an overnight brawl in a parking lot outside a Vero club, authorities said. A man was also arrested after previously being warned about the loud music inside of the building.
"Law enforcement continues to be a dangerous career. As most citizens in our community were home sleeping, our deputies were breaking up fights at the Vero Social Club," said Sheriff Deryl Loar in a statement. "We are thankful for our deputies who keep the county safe both day and night."
The women all had drinks at the club and smelled of an alcoholic beverage, deputies said.
Deputies charged Nekoosa Leslie McPherson, 24, of Fort Pierce, Latrina Dixon, 22, whose address was not available, and county resident Brittany Elaine Tierney, 23, each with affray. County residents Latrice Dixon, 23, and Preshae Tierney, 18, face the same charge and a variety of others including disorderly intoxication, battery on a law enforcement officer and resisting arrest without violence.
County resident Laurel Brown, 32, was charged with violation of a noise ordinance.
Deputies responded to calls of loud music overnight Sunday coming from the Vero Social Club, an events venue located in the 7500 block of U.S. 1. Music could be heard coming from the building more than 300 feet away, an arrest report states.
Deputies arrested Brown, an entertainment coordinator, after previously warning him about the "county noise ordinances" and prior complaints from residents about the loudness of the music.
As deputies shut down the party because of the noise complaints, several women began to argue and fight with each other in the parking lot. Deputies intervened and arrested McPherson, Latrina Dixon and Brittany Tierney after all three were seen punching and kicking during the fights, deputies said.
Deputies also arrested Latrice Dixon, who spat in a deputy's face while being taken into custody, an arrest report states. Latrice Dixon then told the deputy, "yeah that's right, I spit in your face," authorities said.
Preshae Tierney, who was also arrested, started one of the fights by trying to punch another woman in the face, but instead punched a sergeant, causing his glasses to fall off his face and break on the ground. Preshae Tierney tried to kick Latrice Dixon while being detained, but instead struck the sergeant in the side of his ribs, deputies said.
Deputies were able to break up the fight and detain the suspects. Officials at the club were not immediately available for comment.
The man and five girls all were arrested and have been released on different bail amounts; $500 for Brown, McPherson and Latrina Dixon, $1,000 for Brittany Tierney, $2,000 for Preshae Tierney and $3,500 for Latrice Dixon.
This story will be updated. 
Photos contributed by Indian River County Sheriff's Office