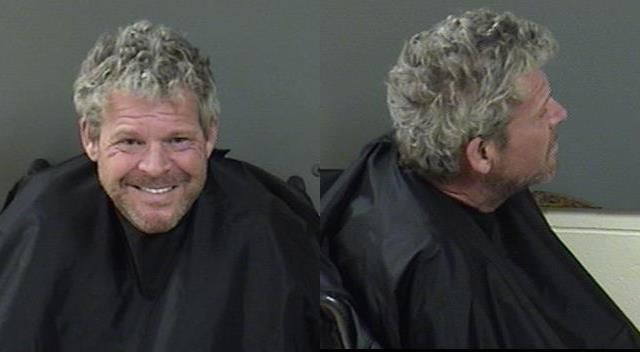 INDIAN RIVER COUNTY — A 47-year-old man with one leg – and a huge grin in his booking photo – is suspected of grabbing a deputy by the crotch while at a hospital, authorities said.
The deputy was not amused and charged John Gray, of the 1700 block of Coral South Way, with battery on law enforcement officer and disorderly conduct, reports show. He was released Friday from the Indian River County Jail on $3,000 bond.
Deputies responded to a disturbance about 7 p.m. Thursday at the Indian River Medical Center, 1000 36th Street. Upon arrival, deputies were informed that a man, later identified as Gray, hopped his way into the emergency room seeking immediate treatment.
Gray was cursing at hospital staff and could be heard by other patients and children, deputies said. When Gray was called by staff to see the doctor, he hopped past a deputy and grabbed the law enforcement officer's crotch, an arrest report states.
The deputy pushed Gray off of him and ordered Gray not to touch him. Gray went to the staff and requested for the doctor to prescribe him dilaudid, a pain reliever.
Gray was taken back to the waiting room when he became impatient, said "(expletive) this I'm leaving" and left the emergency room. He denied medical treatment.
Once outside, Gray was arrested and taken to the county jail for booking. He has a court arraignment April 4, court records show.