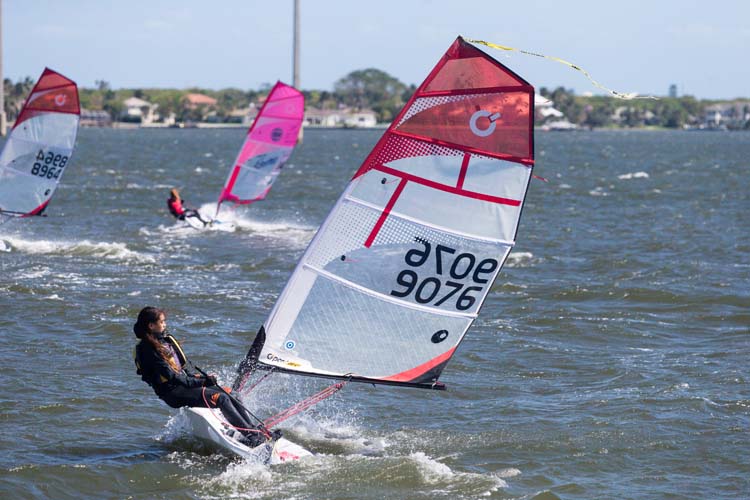 Brisk winds made for some exciting sailing for the teams from around the state competing in the fifth annual Steve Martin Memorial Regatta last Saturday, hosted by the Youth Sailing Foundation of Indian River County.
The fourth leg of the 2018 Treasure Coast Youth Regatta Spring Series, the regatta included four classes of boats.
The late Steve Martin, a dedicated instructor and supporter of YSF, passed away in 2013, and his inspiring devotion to educating others about the sport he so loved was the genesis for the first regatta.
More than 100 local youth currently participate in YSF programs, providing them with skills to become better equipped to meet challenges both on and off the water.
Photos by: Gordon Radford
Click HERE to see more or buy photos