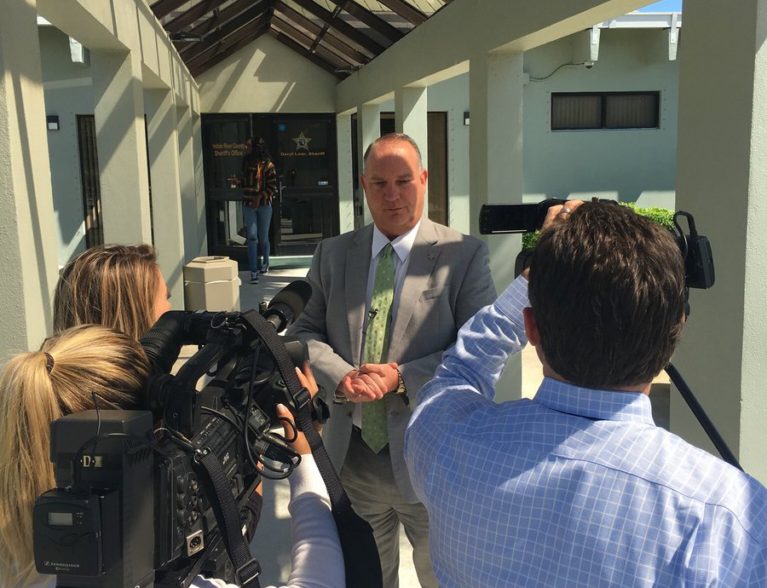 SUNRISE, FLA. – Deputies continue to investigate a woman's death after her husband, the homicide suspect, was found dead in a car earlier this week in Broward County, authorities said.
Deputies confirmed Monday that the body of Pedro Torres, the man they believed killed his wife over the weekend, was found with a self-inflicted gunshot wound in a vehicle in Sunrise, Fla. Sunrise is about two hours south of the area.
Officers from the Sunrise Police Department found Torres' vehicle on Monday afternoon, said sheriff's spokesman Maj. Eric Flowers. The Sheriff's Office took to Twitter and thanked the police department for its assistance.
No motives in the death of Pedro Torres' wife have been determined, Flowers said.
Deputies said preliminary evidence led them to think Torres killed his wife inside their Vero Lake Estates home on Sunday.
Deputies responded to the couple's home about 7:45 a.m. Sunday in the 8100 block of 102nd Avenue. They found 45-year-old Vicky Torres dead inside the residence, deputies said.
Circumstances regarding how the woman died are not being released at this time, Flowers said. Two of the couple's children were home at the time of the homicide.
According to media reports, the Sunrise Police Department found Pedro Torres' car near a Rooms To Go in Sunrise. Due to their police activity, the area was shut down for some time.
Vicky Torres has family that lives in Broward County. Flowers said there's no evidence that Pedro Torres planned to kill others, including other family members.
No other details were immediately available.