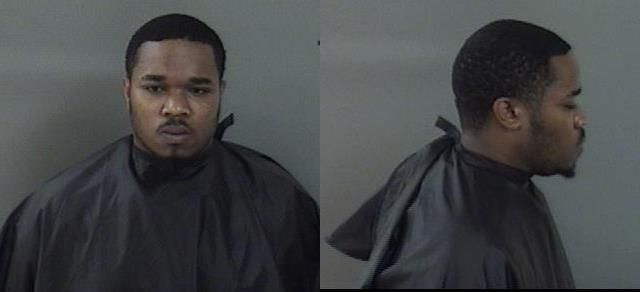 SEBASTIAN — A 22-year-old man suspected of throwing gasoline on another man and chasing him with a hammer told police "I wanted to kill him, I wanted to light him up," authorities said.
The suspect thought the man disrespected his mother, an arrest report states.
Vincent Marcelle, of the 100 block of Port Royal Court, was charged with aggravated battery and aggravated assault. He is being held at the Indian River County Jail on $3,500 bond.
Police responded to a disturbance about 6:30 p.m. Tuesday at a home on Port Royal Court. Police spoke with the victim, a man, who smelled like gasoline and was spitting continuously.
The man said he was on his way to the home to pick up a lawnmower. Details on why he was picking up the lawnmower were not available. The man said he went in the garage and met the homeowner's son, Marcelle.
Once inside, Marcelle threw a cup full of gasoline at the man's face and began chasing him with a hammer around the neighborhood, an arrest report states. The man continued to run from Marcelle, got into his vehicle and drove to the Sebastian River Landing clubhouse, where he called police and waited for them to arrive.
Police went to the home and spoke with Marcelle and his mother. Marcelle told officers that as the man arrived to pick up the lawnmower, he thought the man said, "that's my (expletive)," referring to Marcelle's mother, police said.
Marcelle told officers he became furious, threw the gasoline at the man and chased him. Marcelle was arrested and has an arraignment at 8:30 a.m. April 4 in court, court records show.