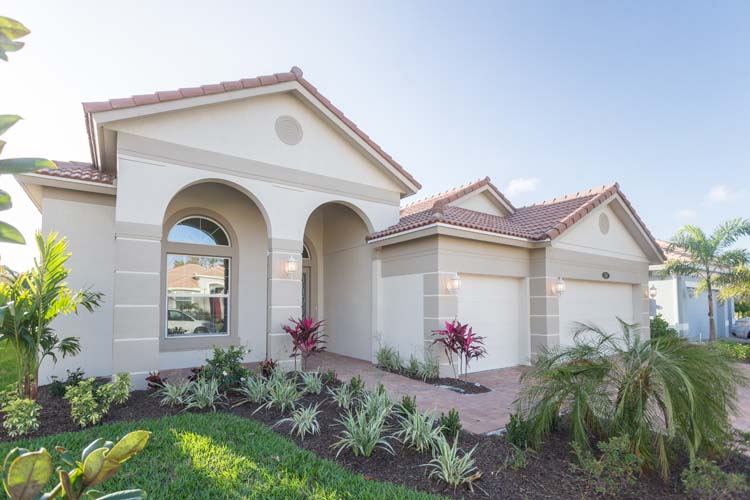 After tearful pleas from homebuyers stuck in limbo due to a dispute between the county and the developer of Millstone Landing subdivision, the County Commission voted last week to issue eight certificates of occupancy that had been blocked, allowing people to move into completed homes.
Developer Starwood Land Ventures was supposed to complete the 17th Street SW and 27th Avenue intersection by the end of 2017, but has not finished yet, a violation of the company's agreement with the county.
The incomplete work makes it more difficult for homeowners to enter and leave the 300-acre subdivision that will eventually have more than 600 homes.
Starwood has blamed the delays on Florida Power & Light, which has utility poles at the intersection that need to be relocated, but county staff and commissioners did not buy that argument, and began withholding certificates of occupancy for completed homes and building permits for new homes on Jan. 1 to pressure the developer.
At a special call meeting Jan. 30, the commission allowed a handful of COs to be issued, so some people whose new homes were complete could move in, but continued to withhold other COs and new building permits, keeping pressure on Starwood to finish the roadwork.
The county's tactics set up a push-pull with Millstone residents, who say they have waited long enough for the work to be completed and support what the county is doing, on one side; and homeowners waiting to move in, along with homebuilders working in the subdivision, on the other.
The homebuilders and people waiting to move into completed homes say they should not be punished for a failure by the developer, but the county says it has to enforce its agreement with Starwood or risk creating a precedent for laxness by other developers.
Before the vote last Tuesday, Alet Filmalter said she would lose her 4 percent loan rate if she couldn't move into her home March 1 unless she paid $87 a day to "maintain" the locked-in rate. "I don't understand," she said. "I'm not the one responsible."
Jeffrey Vaughn said he and his wife have lived in a hotel for seven weeks. His wife needs a brain operation but they're putting it off "so she can recover at home."
"I do not understand how you can hold the homeowners hostage," Vaughn said.
Chairman Peter O'Bryan said, "The only stick the county has to ensure road construction is withholding certificates of occupancy and not issuing any more building permits. We're balancing the needs of existing homeowners with future home owners."
O'Bryan said the permit moratorium has caused Starwood to step up the pace of road work, putting more workers on the project and working weekends.
County Commissioner Tim Zorc said the three homebuilders working in the subdivision – Lennar, GHO Homes and D.R. Horton – were exerting enough pressure on Starwood that there is no need for the county to continue withholding certificates of occupation from homebuyers.
One of the three builders confirmed it withheld the latest "takedown" payment for scheduled lot buys. Zorc said the payment was "six-figures, hitting the developer where it hurts, in the pocketbook."
"I would think all the builders are withholding payment on lot buys," Zorc said, since Starwood is not delivering "buildable lots," the suspension of building permits making them untouchable.
After discussion, the commission unanimously approved a compromise motion, voting to issue certificates of occupancy for all homes that have already passed final inspection or do pass by March 6, while continuing to withhold building permits until all roadwork is done.
Chairman Peter O'Bryan asked County Administrator Jason Brown if releasing certificates of occupancy will make other developers' agreements "unenforceable." Brown said it was a "concern."
Public Works Director Richard Szpyrka said what the county is doing – withholding COs and building permits in accordance with the terms of a developer agreement – is "very common."
A Google search bore out Szpyrka's claim, revealing multiple municipalities that use the tactic.
Martin County Growth Management Director Nicki Van Vonno said Martin County withholds certificates of occupancy and building permits to ensure developers put in infrastructure in a timely manner, and St. Lucie County Special Projects Coordinator for the Planning Division likewise confirmed his division withholds certificates of occupancy and building permits to enforce developers' agreements.
Starwood Land Ventures purchased 458 residential lots in Millstone Landing from Regions Bank for $7 million in May 2016 after the bank foreclosed on the original developer, Shelby Homes.
Starwood took over Shelby's 2005 developer's agreement with the county on September 2016, which was amended October 2016. The amendment included a Dec. 31, 2017, deadline for completion of the 27th Avenue and 17th Street Southwest intersection.