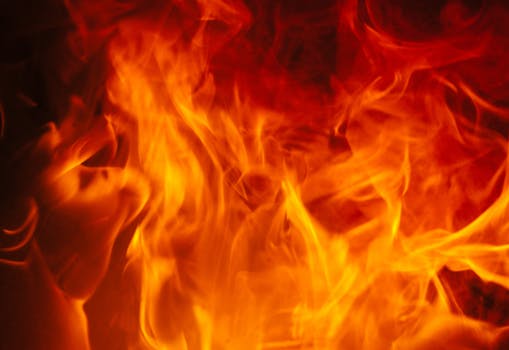 SEBASTIAN — A 23-year-old man is suspected of setting fire to a home before stealing his ex-girlfriend's sports utility vehicle, setting it ablaze and leaving it to burn in Brevard County, authorities said.
The man suffers from mental illness and "appeared to be having an episode," an arrest report states.
Blake Andrew Robinson, of Barefoot Bay, was charged with two counts of third degree grand theft, grand theft auto and three counts of first degree arson. He is being held at the Indian River County Jail on $120,000 bond.
Sebastian police responded to a theft about midnight Feb. 13 in the 300 block of Bayharbor Terrace, Sebastian. Police spoke with a woman who said her ex-boyfriend, later identified as Robinson, stole her SUV and set a home in flames.
The woman said her friend owns the home, but lives in St. Augustine, Florida. She said her friend allowed Robinson to stay at the home for two weeks. An arrest report suggests the woman was living at the home with Robinson at the time of the incident.
Officers arrived and smelled smoke coming from the home. Firefighters arrived soon after and extinguished the burn, officers said. The woman gave officers a description of Robinson and the SUV.
The woman, who was not injured, told police that she and Robinson got into an argument several hours earlier because of Robinson's erratic behavior. When Robinson began to ransack the inside of the home, the woman tried to leave, officers said.
The woman said Robinson found the keys to her vehicle, but refused to give them to her. Robinson began taking more than $500 worth of items from the home that belonged to the woman and her friend, including tools and clothing, and placed them in the woman's SUV.
Robinson poured lighter fluid all over the master bedroom, creating a blaze that left the home "a total loss" from severe burn and smoke damage, officers said. The woman fled to a neighbor's home and called 911.
The woman told officers she thought she heard Robinson take off from the area in her vehicle. Police found the woman's vehicle about 7 p.m. later that day in Brevard County blackened in flames.
A Brevard Fire Marshall determined the blaze was an arson that began in the driver's seat. Robinson has an arraignment at 8:30 a.m. March 14 in court, court records show.