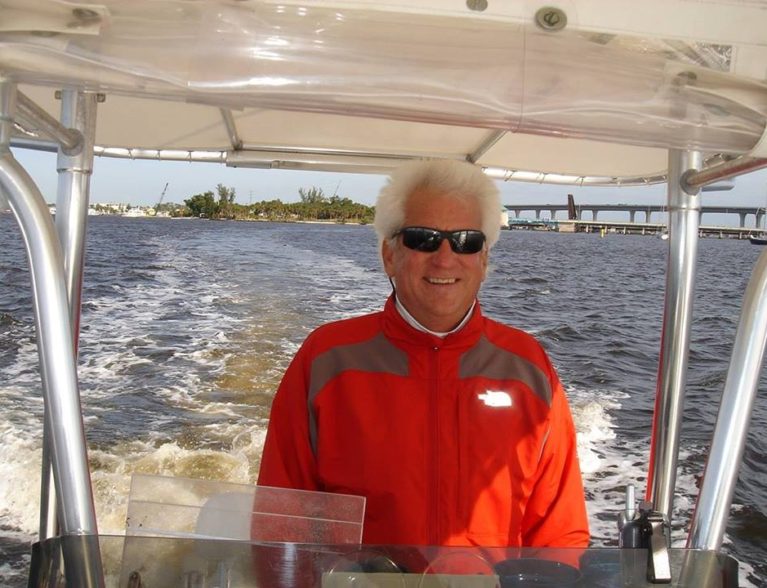 SEBASTIAN — Tom Collins, the founder of Capt Hiram's Resort, passed away Saturday, according to officials.
"It was a shock for everyone. Tom was quite the rock and very hands on," said resort director of marketing Kimball Stadler, "He was a caring individual and always wanted to make sure this was a casual, welcoming family resort. We're proud of what he has accomplished."
Further details on how Collins died were not immediately available. His family is asking for privacy to gather their thoughts because of the unexpected death.
Collins, 71, of Vero Beach, helped expand Capt Hiram's to become the area's largest riverfront resort, Stadler said. The property for the resort, located at 1580 U.S. 1, Sebastian, was purchased in 1986.
In 1987, the resort opened as Capt Hiram's River Raw Bar with 28 seats. Now, the resort accommodates more than 500 guests, Stadler said.
Collins' son, Will Collins, who is the current president of the company, will continue his father's leadership, Stadler said.
Details on funeral arrangements were not immediately available.
"Thank you kindly for allowing us this time to grieve and process this loss," Stadler said. "At this time, the Collin's family has requested to take care of family matters and a public statement will be forthcoming."
No further information was available.