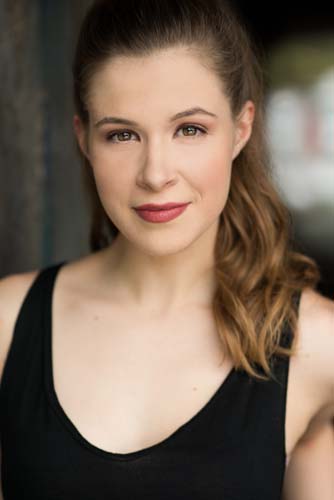 Considered by critics as one of the greatest American musicals, "Gypsy" contains one of the most complex characters in musical theater, Mama Rose, a quintessential stage mother who does not follow the Broadway tradition of characters the audience can love. When at its best, the show takes this unlovable character and makes you, at the very least, care about why she is who she is.
The play is based loosely on the memoirs of burlesque star Gypsy Rose Lee and is focused on the efforts of her mother, Mama Rose, to thrust her two daughters into the stardom she never had; attempting to live life vicariously through their success.
With a book by Arthur Laurents, music by Jule Styne, lyrics by Stephen Sondheim and staging by Jerome Robbins, the show opened on Broadway in 1959 with Ethel Merman completing creative Dream Team as Rose. Numerous revivals and productions since then have continued to enthrall audiences with songs such as "Everything's Coming up Roses," "Let Me Entertain You" and "Together, Wherever We Go."
From March 6 to 25, Riverside Theatre will present "Gypsy" on the Stark Stage.
Playing the part of Louise, who would eventually take the stage name Gypsy Rose Lee, is Austen Danielle Bohmer.  Broadway's Jacquelyn Piro Donovan and Bob Walton will star as Rose and Herbie, with Charity Van Tassel as Louise's sister Dainty June.
After graduating with honors in May from the Conservatory of Theatre Arts at Webster University, Bohmer moved to New York and, in a story worthy of Broadway, got a role as Louise in her first production at the John W. Engeman Theater this past fall. She will reprise the character in her Riverside debut and spoke recently about the role she loves.
"Not only is Louise one of the most wonderfully written roles in musical theater, it is one of my dream roles," says Bohmer. "I've probably been subconsciously preparing since I was a little girl. Her (story) arc is very well written. Not so many roles go from one extreme to the other. She is a small little girl, trying to make herself smaller and suddenly she's thrust into the spotlight and becomes a force to be reckoned with. Gypsy Rose Lee was a major figure. To figure out the moments of discovery and growth is really exciting."
Bohmer appreciates the way the show is constructed, finding just the right balance of song and story.
"It has songs that are the epitome of character development, that look into the heart and mind," she says. "They give an inside peek. I can't believe the scenes that are written in the book. It could almost be a play and that's rare; for the song and book to both be so strong. 'Gypsy' could exist without the music and we'd still be incredibly moved."
Bohmer feels that the family dynamics resonate with many people, despite Mama Rose being so extreme.
"I don't think Mama Rose is a monster," says Bohmer. "I find her incredibly caring. She cares so much and wants her daughter to have the life she couldn't. It is selfish, but she cares so much her judgment is clouded. At the core is the mother-daughter relationship and that speaks to a lot of people."
The young actor is looking forward to the opportunity to play the same role just months later with different artists and directors.
"One of my favorite things about doing it multiple times is the intricacies actors find about playing the role," she explains. "There are so many ways to do this. (For Mama Rose) there is something within her that humanizes her. These are great roles for women. The dynamic in the show is about Herbie, Louise and Mama Rose. For two to be women is so exciting. They are not fragile ingénues whose goals are to find love, get married and have children. That was really rare for the time period. They are really powerful women. It's exciting to forge your own path and figure out where your place is in the world."
Bohmer says playing the role twice may not be enough. "I'll do it as many times as they'll let me."
The Riverside Theatre, 3250 Riverside Park Dr., presents the musical "Gypsy" March 6-25. Call 772-231-6990 or visit www.riversidetheatre.com.