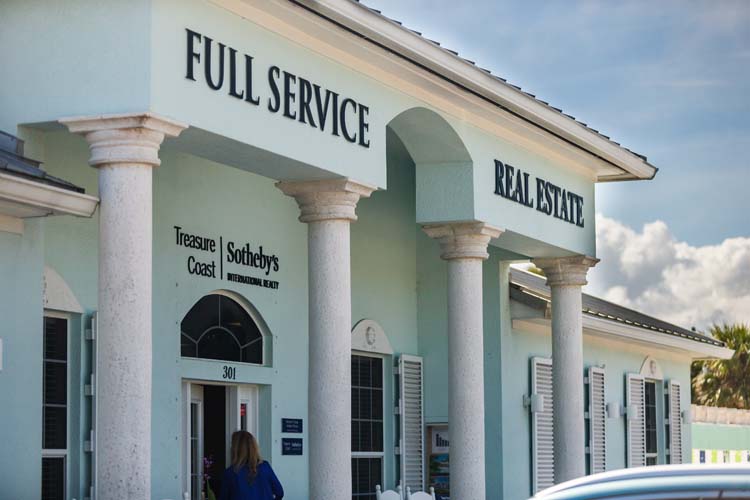 Mike Thorpe, a longtime surfer, and his wife Kim Thorpe caught a perfect wave when they expanded their Vero Beach real estate business into Brevard County in February 2016, buying a successful Melbourne Beach brokerage and rebranding it as part of their Treasure Coast Sotheby's International Realty company.
Elon Musk's visionary rocket manufacturing and launching business SpaceX was fueling a major resurgence at Cape Canaveral and just months before, in October 2015, the United States Air Force had awarded Northrup Grumman a $20 billion contract to build its next generation long-range strike bomber that would bring 1,900 new jobs with an average salary of $100,000 to Brevard.
"The engineers Grumman is hiring are the kind of people who buy real estate and join the clubs and become involved in the community and really boost the economy," Mike Thorpe says.
Brevard's economy and real estate market have continued to boom over the past two years with growth in the aerospace, defense, high-tech and tourism sectors, and the Thorpes' business has grown along with them.
In the past 12 months, sales contracts at the Sotheby's office on A1A in the heart of downtown Melbourne Beach are up 94 percent compared to the prior 12 months and dollar volume is up 127 percent.
Those numbers far outpace the hot Melbourne Beach market, which had a 5 percent increase in sales and a 23 percent increase in dollar volume during the same period, according to figures from the MLS.
The Thorpes' success as they celebrate the second anniversary of their northern office is due to more than the strong Brevard economy, however. They bought market dominance and a lot of goodwill when they purchased 30-year-old South Island Real Estate from founder Wendy Murray.
"We had the opportunity to start at a very high level. Wendy built an excellent reputation over the past 30 years and this office is, inarguably, the top brokerage in Melbourne Beach, whether you look at one year, five years, or 10 years," says Mike Thorpe.
Adding to the local cache, the Sotheby's brand brought value along with a suite of real estate marketing and selling tools that have empowered the office's 28 agents, says Kim Thorpe. "We professionally photograph all of our listings and have not just regional but national and international reach through our websites and marketing.
"Our agents are our clients, too, and they are happy to have more marketing and administrative assistance – drafting contracts and entering listings in MLS, designing brochures and postcards – that they didn't really have before. We hired a marketing specialist, an MLS coordinator and a concierge for this office."
Kim Thorpe attributes much of the office's success to a tight-knit group of agents who have a collective 447 years of local real estate experience. "They motivate each other and celebrate their successes together, and share information with each other regarding listings and rentals," she says. "We have 90 percent attendance at our sales meetings, which is unheard of."
Treasure Coast Sotheby's agents in Brevard have had their properties featured on HGTV shows such as "Beachfront Bargain Hunt," and the company recently joined the Orlando MLS, grabbing additional exposure for agents' listings throughout central Florida, including in Sarasota and the Tampa-St. Petersburg area.
Mike Thorpe says the expansion has benefits beyond the specific success of the Melbourne Beach office, which now accounts for about a third of the company's revenue, adding some economic shock-resistance to the enterprise.
"The economies of Indian River and Brevard counties could not be more dissimilar," he says. "Vero's barrier island is a bedroom community where the affluent come to recreate and retire. There is very little economic growth. In difficult times that can be a little tough, because no one needs to have that second or third home in a beach community."
Conversely, Brevard has a much more flexible, dynamic and diversified economy where thousands of people moving in to take jobs have to find housing, and Thorpe believes it provides a hedge in the sense it may be more resilient, or at least have a different trajectory, during an economic downturn.
Brevard is also much larger than Indian River County, with four times the population, approximately 600,000 compared to 150,000, and Melbourne is five times as big as Vero, so there are many more homes to buy and sell, including many luxury properties.
The new office, which already dominates sales on the south island, provides a gateway to other parts of the thriving Melbourne/Brevard County market, such as fast-growing Viera.
With Port Canaveral in the middle of a $500 million upgrade and expansion as it closes in on becoming the busiest cruise-ship port in the world, and Musk preparing to move his entire Hawthorne, California, headquarters and rocket-making division to Brevard, the future looks very bright for Brevard – and for Treasure Coast Sotheby's, which has 82 agents in three offices who sold more than $400 million in real estate in the past 12 months.