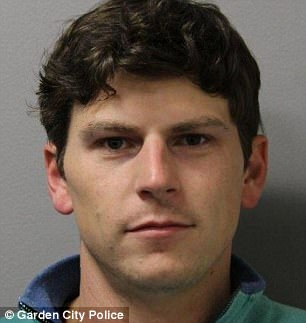 A former island resident plead guilty this month to a string of violent and disturbing rapes captured on video of unconscious women he admitted to drugging and assaulting in New York, authorities said.
Cameron McDermott, the son of a prominent barrier island couple and 2004 St. Edwards graduate, plead guilty to assaults that took place in 2010 and 2013, according to the Martin County Sheriff's Office. McDermott, 32, was on the Treasure Coast as recently as June 2017.
Detectives are concerned there may be local victims.
New York detectives found videos of the sexual assaults filed on McDermott's computer while investigating him for exposing himself to women and children in public.
The videos "depict violent and sexual assaults of women who were unconscious," Martin deputies said. McDermott was arrested Jan. 19 at his Hempstead apartment after a months-long flashing spree in Garden City.
He is serving six years in prison for his rape convictions in Nassau County, New York.
Last June, McDermott reportedly exposed himself to women in the parking lot of Bed Bath and Beyond in Jensen Beach, Martin deputies said.
Martin detectives are seeking out anyone who may have had contact with McDermott. Anyone who is a victim of lewd behavior in public should report the crime to local law enforcement agencies.