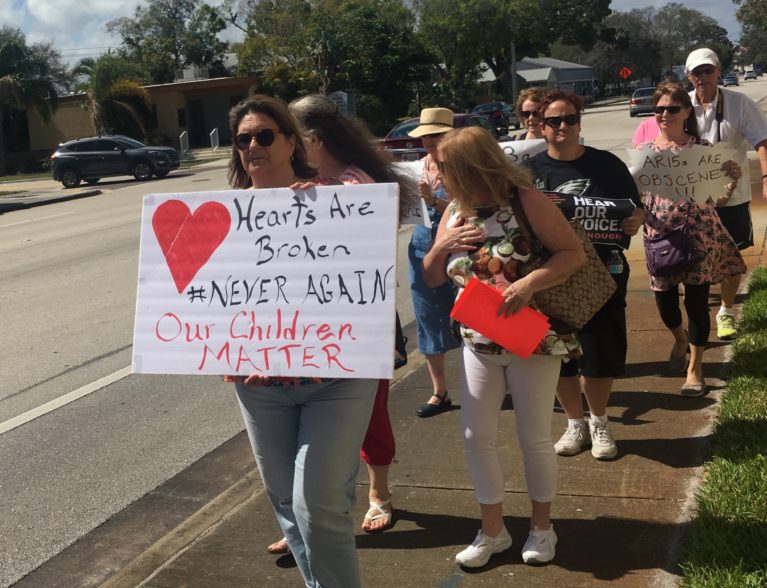 INDIAN RIVER COUNTY — Deputies set up a tip line in response to a number of threats targeting local schools, including a possible threat from a student who claimed he would shoot up Indian River Charter High School, authorities said.
Residents can contact the tip line at 772-978-6116 or tips@ircsheriff.org in regards to any information related to school threats.
"A number of rumors continue to be shared on social media. These rumors are exacerbating the panic associated with these threats," Sheriff's spokesman Maj. Eric Flowers said in a statement. "Again, we encourage parents to strongly monitor the social media of their children. If any arrests are made associated with a school threat, we will share information as soon as possible."
The threats come a week after a mass shooting at a high school in Parkland, Florida, that claimed 17 lives. One of those possible threats targeted Indian River Charter High School, 6055 College Lane, Vero Beach.
Deputies got a call this week about a student, who is a teenager, posting on social media saying that he would shoot up the Charter School, according to an incident report.
Assistant principal Joseph Mezzina couldn't confirm a threat was made, but did say that a student was dismissed from the school early Tuesday before classes. He said law enforcement is handling the case. No arrests were made as of Thursday morning.
Mezzina couldn't get into specifics about what happened, but said he was "really proud of our students for coming forward to help out with the situation and grateful to faculty."
Law enforcement officials were stationed at the campus Thursday, Mezzina said.
No further information on the possible threat to the charter school or to other schools in the county was immediately available. Detectives and school resource officers are working with the School District to investigate every threat or tip received, Flowers said.
Parkland shooting local impact
In response to the mass shooting at Marjory Stoneman Douglas High School in Parkland, FL, local school officials held a candlelight vigil for the victims on Monday at the Citrus Bowl at Vero Beach High School.
Community members organized a rally Wednesday at the Indian River County Courthouse demanding sensible gun control laws.