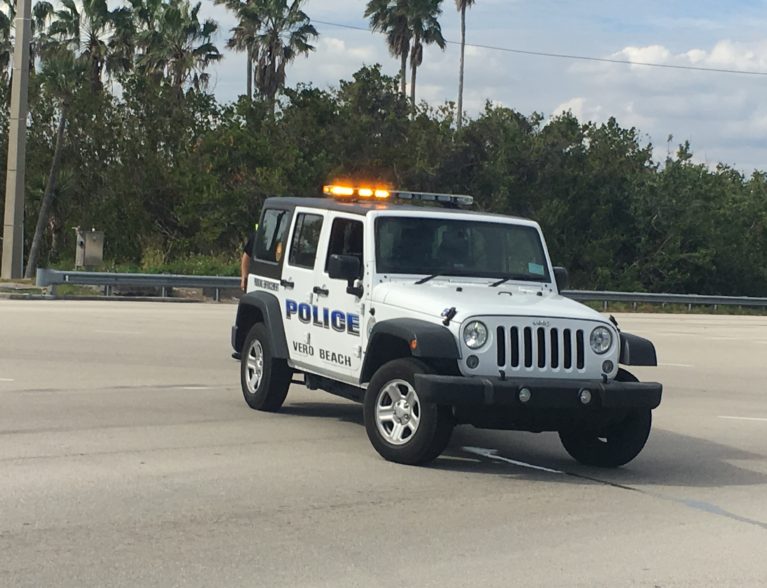 Update – Police identified the driver in a crash that killed a bicyclist earlier this month as Alton Ernest Gilstrap Jr., authorities said.
Gilstrap was driving a 1998 Chevrolet Cavalier when he collided with a bicyclist Feb. 2 at Indian River Boulevard and the Merrill P. Barber Bridge. Gilstrap is 33 and is a county resident, said police spokeswoman Megan DeWitt.
Police are investigating the crash as a traffic homicide and are trying to determine who violated the right of way. Details on if officers plan to charge Gilstrap were not available.
Earlier story published on Feb. 3, 2018. 
VERO BEACH — A 58-year-old bicyclist who died after being struck by a vehicle Friday was identified as Christopher Hannon of Melbourne Beach, police said.
Police went to the scene about 1 p.m. Friday at the intersection of Indian River Boulevard and the Merrill Barber Bridge in response to a crash involving a bicycle and vehicle. Police said a 1998 Chevrolet traveled through the intersection and struck Hannon.
The crash happened near the western end of the bridge. Hannon was taken by ambulance to the Indian River Medical Center, where he was later pronounced dead by staff, police said.
The fatal crash led to heavy traffic with delays on State Road A1A, Indian River Boulevard and U.S. 1 for several hours.
Police are conducting a traffic homicide investigation at this time. Any witnesses who saw the crash should contact the Vero Beach Police Department at 772-978-4600.
No further information was available.