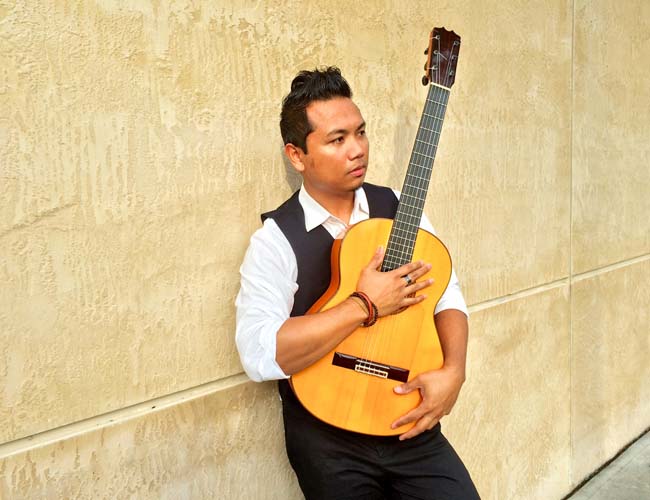 Who says there's not much happening on Thursdays? Thursday launches the Readers' Theatre segment of the Vero Beach Theatre Guild's February Theatre Festival and Fundraiser, celebrating the dynamic community theater's 60-year anniversary.
This Readers' Theater extravaganza presents 35 Guild actors in five productions over four days: two comedies, a pair of dramas, and a political satire. If you're new to readers' theater, you might be surprised at how engaged you'll quickly become.
First, this Thursday at 7 p.m., you'll hear and visualize "Murderer," "a lightweight black comedy" about murder (of course) and mayhem in a Florida retirement and golf community. It's not a whodunit; we find that out right away. It's more of a howdunit and whydunit.
Friday brings "The People's Republic of Edward Snowden" at 7 p.m. This, says the promo, is a "thought-provoking, yet comedic satire" which takes place at a Snowden press conference in a Moscow airport. This is immersive, interactive theater, in which the audience is "the press."
On Saturday at 2 p.m., brace yourself for "A Night to Remember." You'll definitely be on the edge of your seats with Walter Lord's classic 1955 tale of the 1912 Titanic tragedy. From the strength of the human spirit in the face of tragedy, the play at 7 p.m. Saturday is powerful drama of an entirely different ilk, and one of the greatest courtroom dramas of the last century, the tribunals that prosecuted those who committed war crimes against the Jews in WWII, "Judgment at Nuremberg."
Ending with some welcome comic relief, Sunday at 2 p.m., it's "Jerry Finnegan's Sister," about a man who has spent a decade not getting up the nerve to tell his best friend's sister (and his next-door neighbor) how he feels about her. Could be love. With her marriage approaching, he'd better step up or lose out. Hysterically funny situations ensue.
The Guild has outdone itself in creating this impressive series. Single admissions, $12.50. All five plays $50.
Also on Thursday: If you act fast, you can catch one of the island's very popular outdoor concert series, the Vero Beach Museum of Art Concerts in the Park. This Thursday, Don Soledad brings a personal touch to the music of Spain, with its romance and allure.
Transplanted to Florida from the left coast, Soledad is a San Francisco native. His passionate rhythms were a favorite in the Bay Area and throughout the Napa Valley, and he toured extensively all over the state. Inspired by the gypsy-flamenco music of Andalucia, Soledad's music, says his website, can reach diverse audiences, the organic rhythms intertwining with modern, up-tempo jazz, bossa nova and Spanish classical guitar.
The Museum's unique outdoor concert setting appeals artistically not only to the ear, but to the eye. Typically, a couple hundred people will fill the Alice and Jim Beckwith Sculpture Park, to enjoy excellent music as well as the compelling visual environment the Museum describes as a "landscape of monumental sculpture, flowering trees and perennials."
Concert time is 5 p.m. to 7 p.m., rain or shine. Tickets are $10 for Museum members; $12 general admission.
The Treasure Coast Jazz Society is bringing the Allan Vaché Quintet to the Vero Beach Heritage Center this Saturday in its Jazz at Noon series. If you go, you're going to hear some seriously smooth clarinet.
According to Allmusic.com, when Allan Vaché plays swing on his clarinet, "the smooth sounds invite comparisons to a young Benny Goodman," not much of surprise since Goodman was a major influence on Vaché.
Biographer Linda Seida writes that the jazz clarinetist "can be downright blistering as well as warm and inviting," and adds that his playing makes even complicated pieces seem easy.
Appearing with the Vaché Quintet will be vocalist Ashley Locheed. With a repertoire that includes jazz, pop, rock and R&B, Locheed has toured with Michael Bolton and Englebert Humperdinck, and has performed extensively in the U.S. and abroad, including the U.K., Jakarta, Malta, Russia, Belgium, Holland, Israel, the Philippines, Singapore, Dubai and Beirut.
Doors open at 11:15 a.m. Music begins at 12:30 p.m. General seating tickets, $51.75, non-members; $46.61, members.