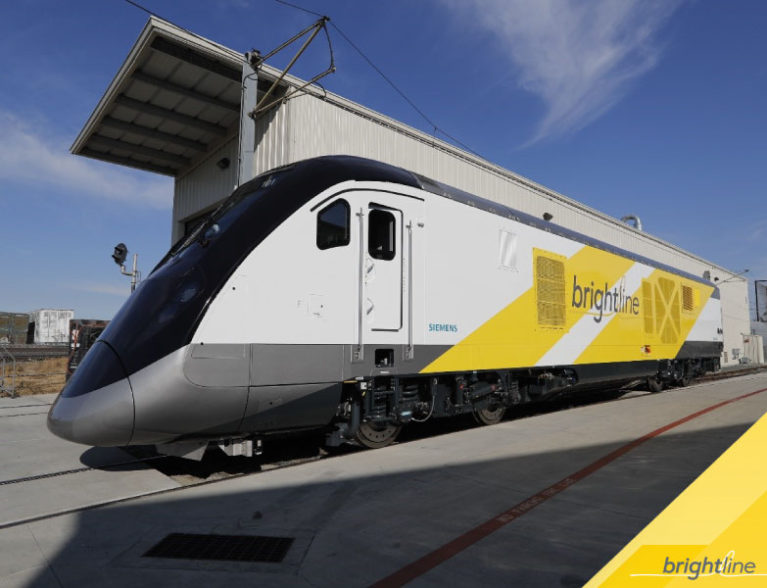 Indian River County joined Martin County and advocacy group CARE-Florida Tuesday filing a complaint in federal court in attempt to prevent All Aboard Florida's planned high speed rail expansion along the Treasure Coast.
The lawsuit, filed in the U.S. District Court of the District of Columbia, names the U.S. Department of Transportation and the Federal Railroad Administration as defendants.
It alleges the DOT ignored safety, maritime and environmental problems and improperly subsidized the Brightline trains with tax exempt bonds, while violating the National Environmental Policy Act.
"Throughout the NEPA process, Indian River County submitted comments to the [Federal Railroad Administration] demanding that the agency take a hard look at the environmental impacts of the All Aboard Florida project," Indian River County Attorney Dylan Reingold said in a statement.
"Unfortunately, after improperly waiting 28 months, the [Federal Railroad Administration] issued a flawed and legally inadequate Record of Decision."
The DOT announced a final decision for the Brightline project in December. Shortly after, the private passenger train company boasted a $1.15 billion Private Activity Bond allocation and approval from the South Florida Water Management District to build a segment between Orlando and Cocoa Beach.
Phase two of the high-speed-rail project is set to run from West Palm Beach through the Treasure Coast and then west to Orlando.
The proposed rail expansion would significantly increase the number of high speed trains passing through Indian River County where there are 31 at-grade road crossings.
Four people have been killed and two injured by Brightline's trains since the project's started trial runs in July 2017, and it remains unclear who will pay for safety upgrades to the tracks.
"While the death toll mounts day by day, the fundamental issue is how many more encounters between AAF/Brightline trains and pedestrians, bicyclists and motorists will occur," attorney Steve Ryan said in the statement prepared by CARE-FL, Indian River and Martin counties.
"We don't believe that these crossings in highly populated areas can be made safe for trains traveling at 110 miles per hour."
A Brightline representative dismissed the claims in a statement Wednesday.  All Aboard Florida has pledged to expand its rail safety efforts by putting up warning signs and recruiting safety ambassadors.
"This is the seventh lawsuit Treasure Coast counties have filed in order to stop a privately funded transportation project that is critical to Florida's growth," she said.
"The anti-progress vision of the Treasure Coast has already cost taxpayers $7 million. Apparently, there is no limit to how much more taxpayer money they will waste."
Funds for such legal actions in Indian River County come from a pot of nearly $2.9 million budgeted between 2013-2018 to fight the expansion. At the end of January, nearly $2.3 million had been spent, the bulk on legal fees.
The Indian River County Commission agreed last month to another six-month, $50,000 contract withMcDemott Will and Emery to lobby on its behalf.
County leaders also  gave Reingold permission to use additional taxpayer funds to sue federal agencies if proper vetting of Brightline's publicly-subsidized financing is not done.
Martin and Indian River counties attacked public financing of the train venture in 2016 after alleging the DOT attempted to skirt obligations to the National Environmental Policy Act by selling its Private Activity Bonds before the vetting process was complete.
When a federal judge ruled that the approval of the financing was in fact subject to environmental review, All Aboard Florida terminated the bonds and sought private financing at a higher rate of interest.
"We do not believe this project will be built unless it's subsidized by the government,"  Ryan said at a meeting of CARE-FL earlier this year.
"We have to go to judicial branch and hope that when we do that all of the facts and the issues that you have seen us raise will be addressed," he said. "That is one place where we can win."