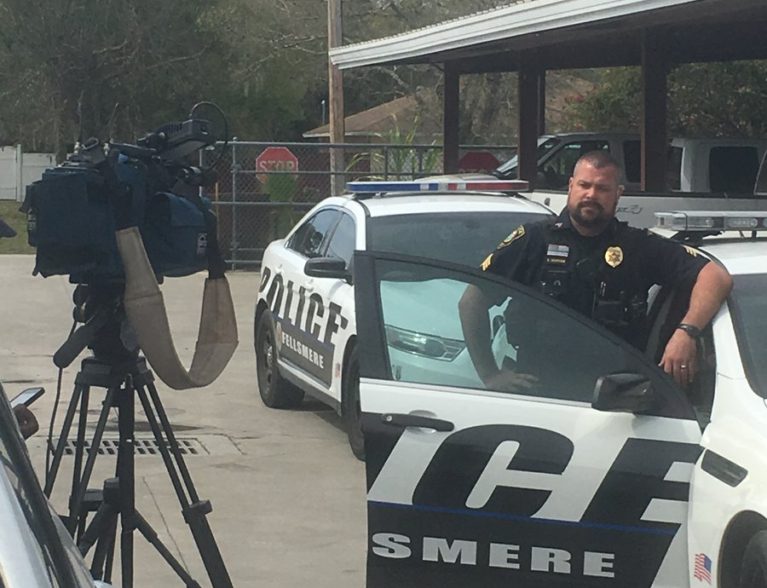 INDIAN RIVER COUNTY — Law enforcement officials credit the use of stop sticks with helping to halt two motorists in two different high speed incidents on the interstate that were four days apart.
Those agencies are the Fellsmere Police Department and the Florida Highway Patrol.
The spike strips, also called stop sticks, are one of the safest ways to stop a vehicle, said Fellsmere police Sgt. Scott Newsom. The special tools are being used to help slow down cars involved in high speed chases and to keep the vehicles from hurting others.
"The spikes deflate the tires at a slow rate. That way, the driver can come to a stop without loosing control (of the vehicle)." Newsom said. "It's a good tool we have in fleeing and eluding cases."
No serious injuries were reported in the two incidents.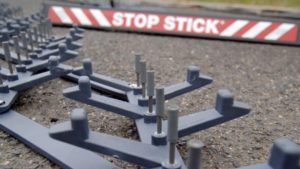 Last Friday, Fellsmere officer Kenton Taylor used the strips to stop 44-year-old driver Louis Carron as he traveled between 40 and 60 mph while fleeing from officers.
Police, who were assisting sheriff's deputies, said Carron's vehicle had two flat tires when it entered Fellsmere. Taylor used the stop sticks to deflate the remaining two tires on the driver's side near mile marker 158 on southbound I-95.
Details on which agency flattened the right two tires before it reached the city were not available.
On Monday, Fellsmere police assisted the Florida Highway Patrol in stopping a "runaway vehicle" that had malfunctioned and was traveling at 100 mph on northbound I-95. The BMW driver, Joseph Cooper, 28, of Palm Coast, had told dispatchers his gas pedal was stuck.
Troopers placed spike strips near mile marker 138 and 147, and were able to deflate the two right tires on the SUV, according to an FHP report. As the SUV continued several more miles in to the city limits of Fellsmere, Sgt Newsom used the strips to deflate the remaining left two tires.
Newsom said the SUV came to a stop about a mile and a half up the interstate. Three other officers, along with about six or seven troopers, helped to control the traffic during the pursuit.
"We just wanted to get the car stopped for the safety of citizens on the road," Newsom said. "That was our main concern."
Newsom said the Fellsmere Police Department received seven sets of spike strips through a nearly $3,000 grant last year. There are seven road patrol officers, each of whom have a set of spike strips.
All FHP supervisors who patrol the roads are issued stop sticks, according to spokesman Alvaro Feola. Information on when the supervisors received stop sticks was not immediately available.
"We have to make sure we avoid a tragic accident," Feola said. "(The stop sticks) are another tool we have to save lives."