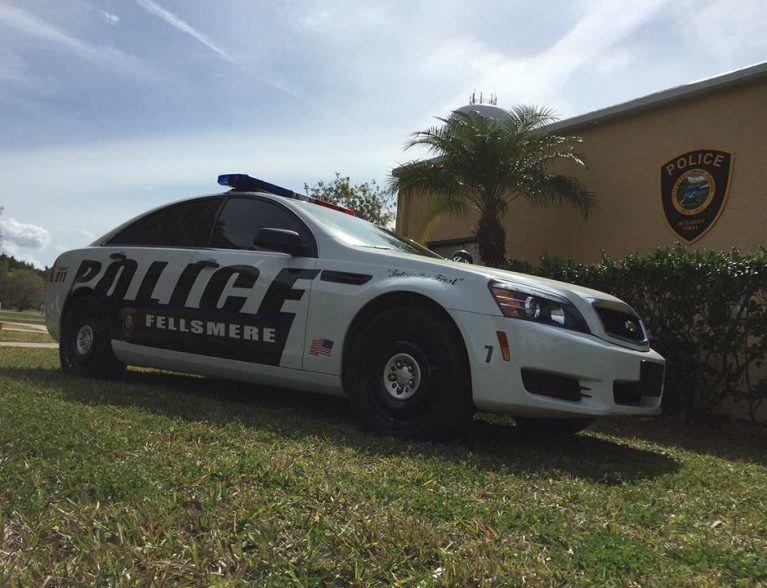 INDIAN RIVER COUNTY – For the second time in one day, Fellsmere Police – along with the Indian River County Sheriff's Office – helped stop a driver fleeing from authorities while traveling Interstate 95.
According to the Fellsmere Police Department's Facebook page, local law enforcement was notified around 5 p.m. Friday of a driver who was fleeing authorities from Osceola and Brevard counties as well as the West Melbourne Police Department.
Ultimately, the driver – identified as Louis Carron, 44 – was apprehended by West Melbourne Police. He is currently being held at the St. Lucie County Jail in lieu of $8,625 bond. He faces charges that include felony fleeing and eluding, DUI, and operating a vehicle without a valid license.
Pursuit on I-95 in Fellsmere ends in arrest

Pursuit on I-95 through Fellsmere ends in arrestAt approximately 5:00 PM today, Fellsmere officers and IRCSO Deputies received information that law enforcement officers from Osceola County, Brevard County, and the West Melbourne Police Department were attempting to stop a vehicle that left the scene of a crash in Osceola County. The vehicle was traveling south on I-95 on two deflated tires at approximately 40 mph. The motorist was believed to be impaired and was a danger to public safety. Once the vehicle entered the city limits of Fellsmere at the 158 mile marker, Officer Ben Buffington took control of the radio and gave situational updates to assisting units while Officer Kenton Taylor positioned himself to deploy a tire deflation device. Officer Taylor was successful in deflating the two remaining tires, but the suspect continued to flee south on I-95 at speeds that fluctuated between 40 and 60 mph. The southbound exit and entrance ramps were blocked to contain the chase to the Interstate and protect local motorists. FPD officers remained with the pursuit until it left the city limits at the 147 mile marker and the motorist was eventually apprehended near the 137 mile marker. More information about this incident will be shared once it is known.Officers Buffington and Taylor are commended for their actions to help apprehend this dangerous driver and prevent him from exiting the highway and possibly endangering the lives of others. Keith M. Touchberry Chief of Police

Posted by Fellsmere Police Department on Friday, February 9, 2018
As Carron approached Fellsmere on I-95 near mile marker 158, Fellsmere Police Officer Ben Buffington gave updates to assisting units, according to Fellsmere Chief Keith Touchberry. Carron, at that point, was driving on two deflated tires going approximately 40 mph.
Ofc. Buffington radioed Ofc. Kenton Taylor to deploy a tire deflation device as Carron approached. The device successfully deflated the remaining two tires but Carron continued fleeing south on I-95 at speeds that ranged from 40 to 60 mph.
During the pursuit, authorities closed the southbound exit and entrance ramps to keep Carron on I-95 and to protect local drivers, Fellsmere Police said in the Facebook post.
Fellsmere Police continued their pursuit of Carron until he left the city limits at mile marker 147. Carron was finally stopped at mile marker 137 in St. Lucie County, where he was arrested without further incident.