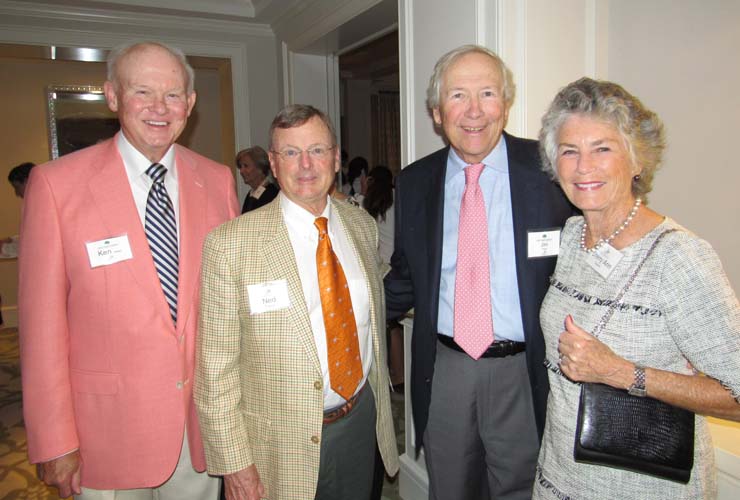 "If you think you don't change the world just a little bit because of your donations, think again," said Ken Wessell, president of the John's Island Foundation, to the donors and supporters who had gathered last Monday evening for a lovely cocktail party at the John's Island Club underwritten by local businesses.
Wessell made the comment after showing a brief video presentation shot at the dedication of the Wabasso School's Real Lab, a life-altering facility that teaches developmentally-challenged students ages 18 to 22 how to transition into society. The Wabasso School grant, made at the request of the Education Foundation, was one of 23 charitable expenditures funded by the foundation last year.
Once grants are allocated this spring, the John's Island Foundation, which strictly funds the capital expenses of local nonprofit agencies, will have contributed roughly $10.6 million to hundreds of charities since 1999 when it was established. Many John's Island residents also support the John's Island Community Service League, which provides grants to fund nonprofit programs and operating budgets.
"What I tried to do this year is to build on the spirit and pride of this very generous community," said Wessell.
Mission accomplished.
Photos by: Mary Schenkel
Click HERE to see more or buy photos