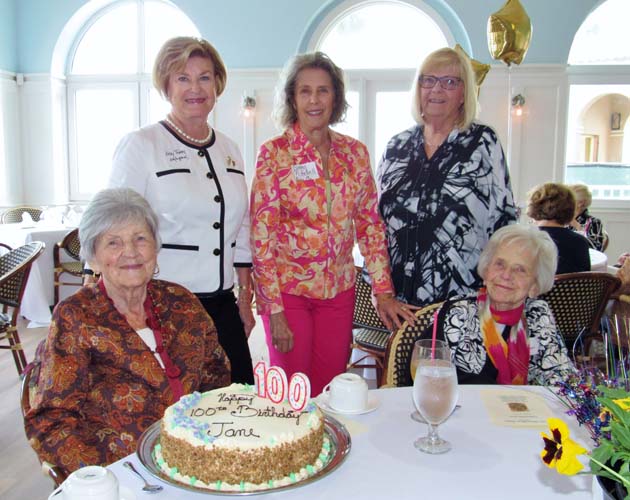 Members of the Vero Beach Chapter of Kappa Alpha Theda, the first Greek letter fraternity for women, commemorated Founders Day with a special birthday celebration at Grand Harbor Beach Club for Jane Fleming, who turned 100 on Jan. 11, and also recognized her as an 80-year member of Kappa Alpha Theda.
Long known for her philanthropic endeavors, Fleming was a founding member of the Alliance for the Arts, which evolved into today's Vero Beach Museum of Art. She also supports SafeSpace, Gifford Youth Achievement Center, Planned Parenthood, Riverside Theatre and countless other nonprofits.
She was active with the John's Island Community Service League and she and another woman were the first to serve on the previously all-male John's Island Property Owners Association. A proponent of education, Fleming has awarded 108 full-year scholarships to deserving students at the University of Nebraska and this year gifted 10 scholarships for semesters abroad.
Photos by: Mary Schenkel
Click HERE to see more or buy photos