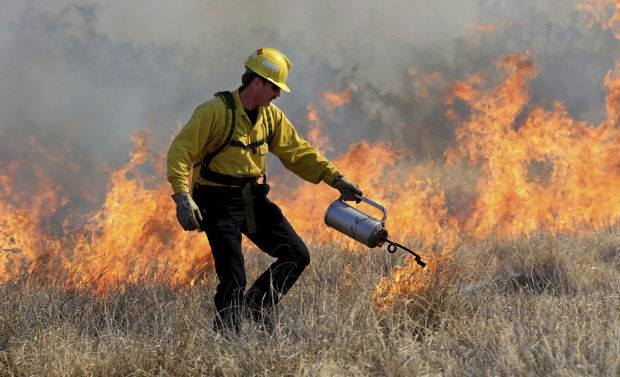 INDIAN RIVER COUNTY — Motorists traveling on Interstate 95 might see smoke and flames from a controlled burn planned for Tuesday, according to park officials at St. Sebastian River Preserve State Park.
The controlled burn, about 107 acres, began at 11 a.m. and is scheduled to end about 2 or 3 p.m. Tuesday, said park manager Dylan E. Gavagni. Park officials were authorized to burn scrubby flat woods by the Florida Forest Service.
The burn is located in the northwest part of the park, directly along I-95 near mile marker 160. The park stretches from southern Brevard County to northern Indian River County.
These controlled burns help with fuel and wildfire mitigation to help prevent catastrophic blazes, Gavagni said. The burns also help with ecosystem and resource management.
"If it's a fire maintained ecosystem, the less likely it will be (for a wildfire) to cause a catastrophe," Gavagni said.