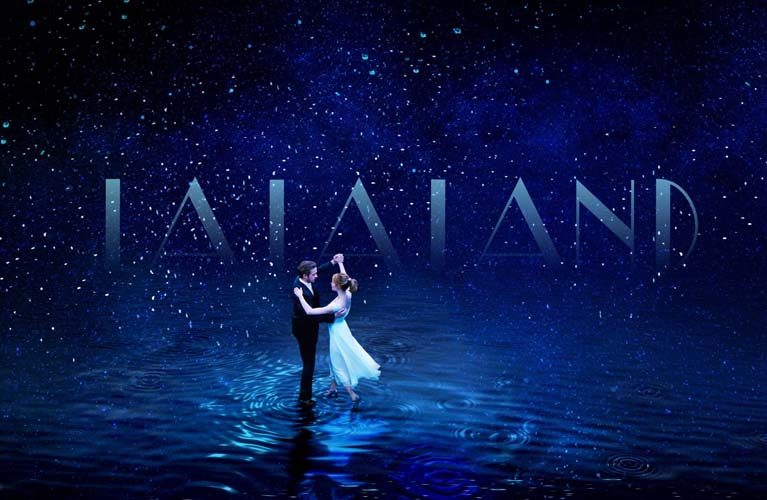 This Friday, you have the opportunity to watch – on a huge screen – the film that reeled in (pun intended) a record-breaking seven Golden Globes, five British Academy Film Awards; and six Oscars – "La La Land." It's Starry Night on the Green, the monthly Vero Heritage (outdoor) Film Series, and the romantic musical comedy-drama is being shown on the lawn at Pocahontas Park. It's free, sponsored this month by the Vero Beach Wine and Film Festival. Just grab a blanket or a couple of lawn chairs and watch Ryan Gosling and Emma Stone hoof their way through the story of a jazz pianist and an aspiring actress who meet and fall in love while pursuing their dreams. The film's title, according to Wikipedia, refers simultaneously to the city of Los Angeles and the idiom for being out of touch with reality. Show time is 6 p.m. (aka dusk).
A moving one-woman performance, "The Voice of Mary McLeod Bethune," will take place this Thursday, Feb. 1, as part of the Emerson Center's free Florida Humanities Series. Author/actor/reporter Ersula Knox-Odom brings her well-researched portrayal of the legendary Black leader to venues throughout Florida and beyond, in the tradition of Hal Holbrook's Mark Twain or Fonda's Clarence Darrow. The child of former slaves, according to biography.com, Bethune was an educator and activist who believed education was the key to racial advancement. She was the only one of 17 siblings to attend school, walking miles each way when a missionary started a school for African American children, and sharing what she had learned with her family. Bethune completed her education and, in 1904, founded Daytona Normal and Industrial Institute, which later became Bethune-Cookman College. The program begins at 7 p.m.
Next up in the Live From Vero Beach series, "Live from Laurel Canyon – Songs & Stories of American Folk Rock" is coming to the Emerson Center next Thursday, Feb. 8, and, if the folk music of the mid-'60s to mid-'70s is the soundtrack of your life, you definitely don't want to miss this. According to the "Live from Laurel Canyon" website, Laurel Canyon was a quiet neighborhood nestled in the Hollywood hills, right off the Sunset Strip, an artist community that rivaled Greenwich Village or Haight-Ashbury. In the mid-'60s, singers and songwriters began moving there to be closer to a new sound that was "blending lyrical elements of folk and the instrumentation and attitude of rock-n-roll." Folk Rock had struck a chord with American youth. "Live from Laurel Canyon" features songs by Canyon residents the Mamas and the Papas, Buffalo Springfield, Crosby, Stills and Nash, Neil Young, James Taylor, Carol King, Joni Mitchell, the Eagles and Jackson Browne. A band of Phoenix musicians and three excellent vocalists, Khani Cole, Kip Fox and Brian Chartrand, do justice to the songs and the singers of this amazing decade during a memorable 90-minute journey through American Folk Rock history. Curtain is at 7 p.m. Tickets are $25 to $55.