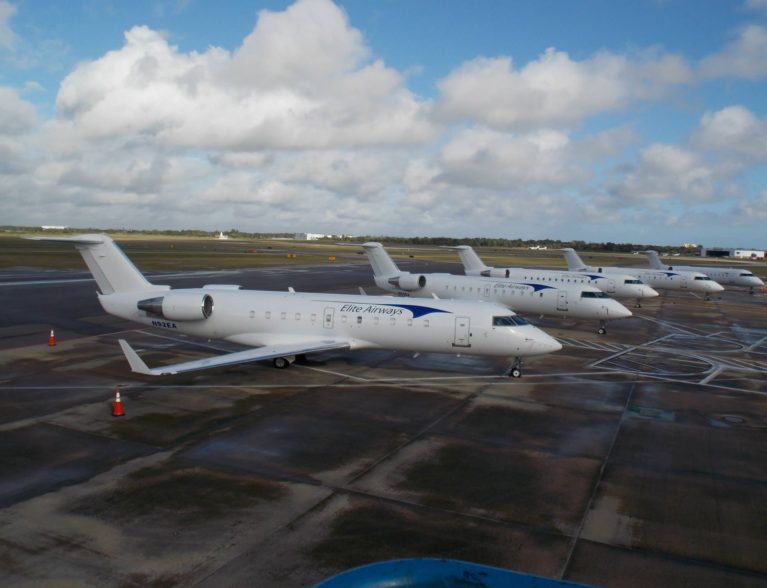 VERO BEACH — Elite Airways LLC recently announced its expansion of new nonstop jet service that will fly out of the local airport to White Plains, New York, and Portland, Maine, starting this Spring, official said.
The news marks Elite's continued growth and success with its Northeast and Southeast leisure routes and doubles the airlines presence in Vero Beach with four destinations for passengers.
"Vero Beach has been our number one destination, so it gives us tremendous pride to double our presence at VRB with new service to White Plains, New York and Portland, Maine," said Elite Airways president John Pearsall.
"We've seen consistent, strong demand for our Vero to Newark route and believe that the addition of a third northeast destination will be a win-win for passengers. We're also pleased to restart seasonal service to Asheville as this has been a very popular spring and summer route with our passengers."
Vero Beach Regional Airport director Eric Menger thanked the airlines, city manager Jim O'Connor and city council for contributing to making the terminal area more secure, convenient and comfortable for passengers.
"Now that we have entered year three with Elite Airways, we are thrilled to expand our partnership with this very close airport and airline team," Menger said. "Everyone from Palm Beach County north to Brevard County enjoys the convenience and customer service here at the Vero Beach Airport, and we sense excitement in the community whenever Elite adds new service."
Elite's jet airliners are known for their comfort, efficiency and safety, according to officials. The nonstop jet service for the airline at Vero Beach Regional Airport, 3400 Cherokee Road, are as follows:
 Asheville, NC (AVL) starts April 5 on Thursdays and Sundays starting at $179 each way*
 White Plains, NY (HPN) starts April 6 on Fridays and Mondays starting at $239 each way
 Portland, ME (PWM) starts May 6 on Sundays and adds Thursdays on June 7 starting at $199 each way
 Newark, NJ (EWR) on Thursdays, Fridays, Sundays and Mondays starting at $239 each way
For more information about the nonstop jet flights, schedules and ticket information, visit the Elite Airways website or call 877-393-2510.