For six decades, the Vero Beach Theatre Guild has had its thumb on the pulse of Vero's theater-going crowd, so, no surprise, for its three-week Theatre Festival fundraising bash, Feb. 1-18, they've got some not-to-be-missed entertainment planned, and you can pick some or all.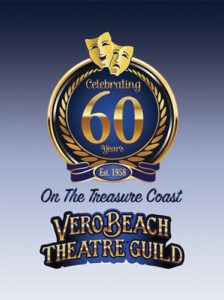 First on the bill is "Celebrate 60," which the Guild is calling one big, fun-filled, entertaining "musical romp." To be precise, a talented four-thespian Guild cast will take audiences romping through more than three dozen of the biggest, glitziest musical hits (and a few misses) from Broadway and the Guild, via solos, duets and, of course, production numbers.
Plus, you'll get the inside scoop on some of the juiciest, funniest antics, actual facts and fun moments through those six wonderful decades of great community theater.
"Celebrate 60" show times are Thursday and Friday at 7 p.m.; Saturday and Sunday at 2 p.m. It's a show the whole family will enjoy. The following two weeks of the Festival include a Dinner Gala and Silent Auction; the annual Open House; and five readers' theater productions over four days performed by 35 Guild actors.
Call or visit the Guild box office, 772-562-8300, for show details and ticket information.
This Thursday, Jan. 25, you have a quite special opportunity to meet one-of-kind artist, poet and rancher Sean Sexton, scion of one of Indian River County's pioneer families and the county's first poet laureate.
Flametree Clay Art Gallery is hosting the evening, during which Sexton will read from his latest collection of poems, "Descent."
You'll also be able to enjoy the gallery's current exhibition, "Lay of the Land," a collaboration featuring the ceramic art of Sexton and fellow artist Jordan Hyde. Wine and light hors d'oeuvres will be served. The poetry reading begins at 7 p.m. I will see you there.
No doubt about it, the Indian River Symphonic Association knows how to celebrate its 25th anniversary: with the Brevard Symphony Orchestra in its annual pops concert, "Broadway Our Way," next Friday at Community Church, that's how.
Fabulous favorites from an almost overwhelming array of Broadway blockbusters – "An American in Paris," "Gypsy," "Hamilton," "Jesus Christ Superstar" and "West Side Story" (in celebration of Leonard Bernstein's 100th anniversary), and that's not even all. You know the music will reach the rafters.
This celebratory concert will include acclaimed vocalist Michelle Amato, who has worked with Quincy Jones, Liza Minnelli, Sandi Patty, Donna Summer, Michel McDonald and Yanni, and has been featured soloist with the Memphis Symphony and the South Florida Pops.
And here's something you don't see every day: at intermission, there'll be a Special Anniversary Reception with refreshments for The Entire Audience. Curtain is at 7:30 p.m.
Here's a mood-lifting way to kick-start the week and get your mind off the news for couple of hours: a nice big helping of Big Band music from some of the crazy-talented young musicians of our middle and high school jazz bands.
This Monday and Tuesday nights it's Vero Beach High School's annual Big Band Bash, a high-energy concert featuring the high school jazz bands playing Big Band standards and contemporary numbers.
Also appearing at the Tuesday concert will be the Jazz Bands from Gifford, Storm Grove and Oslo middle schools. Toe-tappin' starts at 7 p.m. both nights. Tickets are $10 and $12.
Opera fans will want to get tickets in hand pronto for the Vero Beach Opera's next exciting program "An Evening With Verdi" (the 19th century Italian opera composer who, says Wikipedia, became one of the pre-eminent opera composers in history).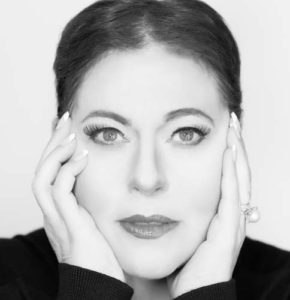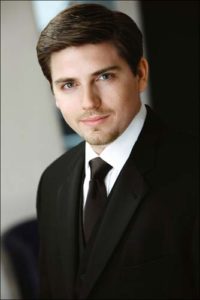 Performing some of the world's operatic favorites at the VBHS Performing Arts Center next Saturday will be the internationally acclaimed dramatic soprano Susan Neves and baritone David Pershall, a rising star in the world opera pantheon.
A Met artist, Neves' repertoire includes some of the most daunting roles written for soprano, and she has brought audiences to their feet in such lauded opera houses as Paris' Opera Bastille, Deutsche Opera Berlin, Vienna State Opera, Gran Teatro del Liceu in Barcelona, and many throughout Italy. Pershall debuted at the Metropolitan Opera in 2015 as Figaro in "The Barber of Seville," and the following season sang Schaunard in "La Bohème" and Lord Cecil in "Maria Stuarda."
Of his Figaro, miamiARTzine raved that Pershall "fleshed out Figaro's joie de vivre with antics, characterization and a matchless voice which delighted the audience all evening." Curtain is at 7 p.m. Tickets are $30-$100.