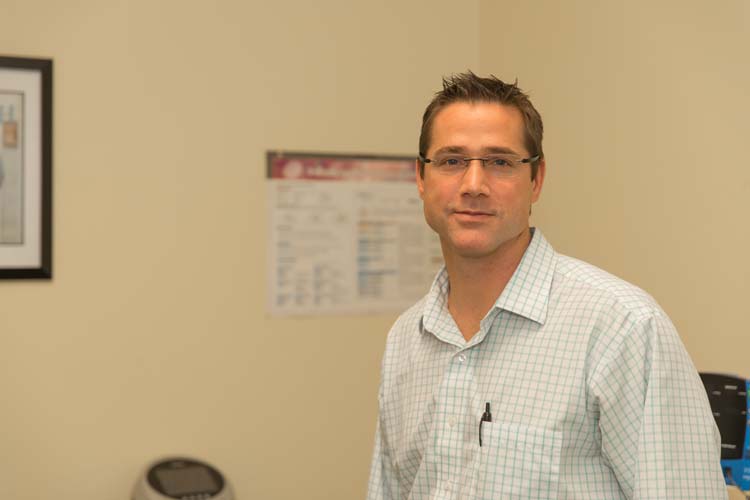 Medical definitions can be a very tricky thing. Take, for example, one seemingly clear-cut word: cure.
The Massachusetts General Hospital website claims that bariatric weight loss surgery does not "cure" diabetes. But then the famed Boston hospital's Digestive Healthcare Center goes on to say, "Weight loss surgery causes profound changes in the incretins – the hormones in the gastrointestinal tract that cause insulin to be released. These changes lead to significant improvement in type 2 diabetes and can cause long-term changes in the pancreas that causes diabetes to go away."
"Long-term changes" that cause "diabetes to go away" sounds an awful lot like a "cure" to most folks.
However the terms are parsed, Dr. Jason Radecke, the vice-chair of surgery at Steward Health's Sebastian River Medical Center and his partner at the Riverside Surgical & Weight Loss Center, Dr. Patrick Domkowski – chairman of surgery for the Sebastian hospital – appear to have come about as close as anyone to healing patients with type 2 diabetes through some 1,500 gastric sleeve or gastric bypass procedures.
"We say we put your diabetes into remission," Radecke says diplomatically, sidestepping the "cure" debate. "The gastric bypass will put diabetes into remission 85 percent of the time."
The gastric sleeve procedure, Radecke adds, "is close" to bringing a 75 percent remission rate.
Radecke goes on to make it clear there's more at stake than insulin shots in overcoming diabetes through weight-loss surgery.
He points to heart and blood vessel diseases, nerve damage, kidney damage, eye damage, foot damage, hearing impairments, obstructive sleep apnea and all the other complications the Mayo Clinic, Johns Hopkins and the National Institutes of Health say excess weight and diabetes can bring with them.
"What is the cost of treating hypertension?" Radecke asks. "What are the costs of treating sleep apnea? What are the costs of treating hyper-cholesterol going to be? When I talk about 85 percent [remission rates] for diabetes after a gastric bypass, it is a 90 percent cure of cholesterol problems for the rest of your life. It is a 90 percent chance that you will come off of your C-PAP machine and never require it again which, by the way, decreases your heart attack risk by about sevenfold and your stroke risk fourfold."
Weight-loss surgery has proved itself to the extent that Medicare now pays for it, though some insurance companies are still holding out, keeping a closer eye on their bottom line than on the waistlines of their customers.
"All of them are different," says Radecke. Some will pay. Others won't.
It makes sense for Medicare to pay for bariatric surgery, in part, because the cost of ongoing diabetes treatments can range upwards of $100,000 to $200,000, depending on age and sex, while the one-time cost for the sleeve or bypass procedures are less than one tenth of that.
As Radecke puts it, Medicare "is saving taxpayers a ton of money" by paying their share for the procedure.
At SRMC, according to Radecke, "our private-pay sleeve is $9,900 and our bypass is like $12,000," without any assistance from insurance.
But those numbers deserve an asterisk because, Radecke points out, they are "all-inclusive."
They include anesthesia as well as everyone who has to see you before and after the procedure as well as all pre-op visits and post-op visits. Those are often separate charges elsewhere, he says.
And, while Radecke admits, "there's still a stigma surrounding the idea of surgery to lose weight," he proudly points out "we are one of only six hospitals in the entire state to receive a five-out-of-five-star Healthgrades score" for these procedures.
SRMC is the only hospital in Indian River, Brevard or St. Lucie counties to be certified by the American Society of Metabolic Surgeons and the American College of Surgeons as a "Bariatric Center of Excellence."
Whether the weight-loss surgeries performed there constitutes a "cure" or a "remission" will be up to individual patients to decide.
Dr. Jason Radecke is with the Riverside Surgical & Weight Loss Center and Steward Healthcare's Sebastian River Medical Center. His offices are at 14430 U.S. 1 in Sebastian. The phone number is 772-413-0678.