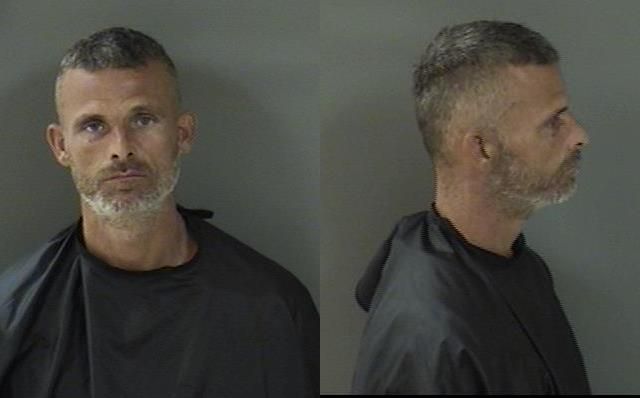 INDIAN RIVER COUNTY — A 39-year-old man armed with a machete is suspected of confronting and threatening to kill two men he thought were seeing his girlfriend, deputies said.
Ralph Jolly, of the 700 block of 4th Place Southwest, was charged with two counts of aggravated assault with a deadly weapon and battery. He is being held at the Indian River County Jail on $21,000 bond.
Deputies went to the scene about 5 p.m. Sunday in response to a suspicious man with a machete walking down the 4400 block of 20th Street. The man, later identified as Jolly, dropped the weapon when he saw deputies and was detained.
Deputies then spoke to the two victims, who said Jolly approached them with the orange-handled machete in the 5000 block of 20th Street. The victims said Jolly wanted to know if the two had been sleeping with his girlfriend.
When both men said no, Jolly told them, "This will be a bloody mess," and "I'll kill both you (expletive)," deputies said. The men told deputies they were in fear for their lives and thought Jolly was going to cut them.
Jolly then hit one of the men with an open hand on his left cheek. Deputies asked Jolly about the incident, and he replied that he "didn't see anything wrong with it" and that the way he was holding the blade "didn't appear threatening."
Jolly was arrested and taken to the county jail for booking.