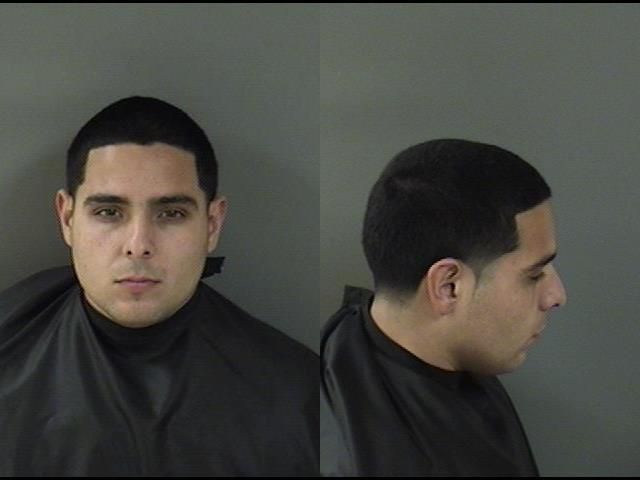 INDIAN RIVER COUNTY — A 21-year-old man is suspected of having sex with an underage girl after the two befriended each other through Snapchat, deputies said.
The girl's mother found a partial video of the incident saved on an iPod.
Jonathon Miguel Valenzuela, of Vero Beach, was charged with two counts of lewd or lascivious battery on a child 12 to 16 years old. He is being held at the Indian River County Jail on $50,000 bond.
Deputies spoke with the girl and her father on Tuesday, where the girl said she and Valenzuela met by talking through Snapchat, a social media app. Valenzuela gave the girl a fake name, "Josh," told her he was 17 and a high school student; the girl told Valenzuela she was 13 years old.
Deputies said Valenzuela lured the girl to try and hang out with him by telling the girl he would buy her a new phone. In late November, the girl was walking her dog near the man's home when Valenzuela came outside, had her tie the dog leash up and carried her in the home.
The girl told Valenzuela to put her down three times, but he didn't. She told deputies she thought about running out of the home, but was in fear that Valenzuela would follow her.
Valenzuela had sex with the girl and recorded part of it on his cellphone, deputies said. A few days later, Valenzuela's cousin gave the girl an iPod. Deputies said Valenzuela sent the girl the video of the sexual encounter through Snapchat, and she saved it on the iPod.
After getting the iPod, the girl said she told Valenzuela she wanted some Victoria Secret items, and Valenzuela agreed to buy them. Deputies said she went to the man's home again just to get the items, but Valenzuela again carried her inside, where they had sex a second time.
Deputies looked at the iPod video and then went to Valenzuela's home, where he denied having sex with the girl. Valenzuela later admitted to the act and told deputies he "deserved to die in jail for what he did."
Valenzuela was arrested and taken to the county jail for booking.