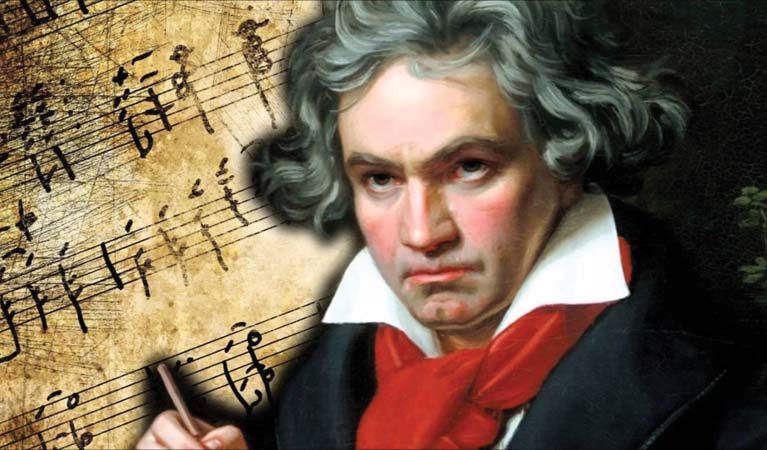 On the heels (and toes) of its lauded premiere performances of "Nutcracker on the Indian River," which launched its 2017-2018 Fifth Anniversary Season, Ballet Vero Beach presents "All Rodriguez" Jan. 19 and 20 at the VBHS Performing Arts Center.
If you've seen previous Ballet Vero Beach performances, you know what the buzz is all about, as this exciting, talented young company further enriches Vero's already exceptional cultural opportunities. "All Rodriguez" is a tribute to the company's ballet master and principal dancer Camilo A. Rodriguez, and features his works exclusively.
Described fondly by the company as its "unexpected, irreverent, and prolific dance maker," Rodriguez grew up in San Juan, Puerto Rico, and trained at Ballets de San Juan and Ballet Concierto de Puerto Rico, before moving to New York City with a full scholarship at the prestigious Joffrey Ballet School.
Rodriguez has appeared professionally with the Eglevsky Ballet and Virginia Ballet Theatre, and  toured internationally with the all-male comedy ballet troupes Ballets Grandiva and the fabulous, world-famous Les Ballets Trockadero de Monte Carlo, where he demonstrated a gift for parody.
Vero audiences will see Rodriguez's choreographic skills in action with dances he created for Ballet Vero  Beach: "An Afternoon in the Paddock," "Sheer Vibration" and "The Swan," as well as a world premiere work to the music of local composer Paul Gay, who collaborated  last season with Ballet Vero Beach Artistic Director Adam Schnell on Schnell's original work, "In Which Cio-Cio San Goes With Pinkerton." Curtain is 8 p.m. Jan. 19, and 2 p.m. and 8 p.m., Jan. 20. Tickets are $10 to $75.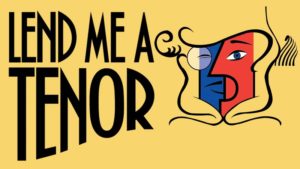 The Vero Beach Theatre Guild's new show, "Lend Me a Tenor," described by its director, Art Pingree, as "a fast-paced comedy with a little opera on the side," opens this Thursday, Jan 11.
A couple of hours enjoying (aka laughing your way through) this classic, door-slamming farce is a fine, upbeat way to launch the new year, and "Lend Me a Tenor" is certainly a genre at which the Guild excels. After a West End premier in 1986, the show's Broadway run produced nine Tony noms and a pair of wins, and, to this day, its witty dialogue continues to entertain audiences in 25 countries (and 16 languages).
"Lend Me a Tenor" opens as the Cleveland Grand Opera Company prepares for the most important opening night in its history: the world-famous Italian tenor Tito Mirelli will perform the title role "Otello," to a sold-out house. Of course, nothing goes as planned, sending the already harried company manager, Henry, into a stressed-out tizzy.
His assistant, Max, it turns out, is not only a nervous, young fellow, but also a "secret tenor extraordinaire." When, following a major, very vocal fight,  Mirelli's hot-tempered Italian wife storms out in a jealous rage, leaving a Dear John letter behind, the linguini hits the fan. Trying to calm down before going in stage, Mirelli inadvertently takes a double dose of tranquilizers.
Henry mistakes him for dead, Max steps into the Otello role and nails it, Tito awakens and comedic disaster ensues, enhanced by an ambitious, female co-star; Max's giddy girlfriend; Julia a flirty head of the opera guild; and a meddling bellhop, all fighting for Tito's attention. "Lend Me a Tenor" runs through Jan. 21.  Tickets are $13  to $26.
The Atlantic Classical Orchestra opens its 2018 Masterworks Series this coming Thursday, Jan. 18, at Vero Beach Community Church. "Ode to Love, Ode to Joy" features a pair of gorgeous works – Leonard Bernstein's "Serenade" (after Plato's "Symposium"), featuring violinist Leonid Sigal; and Beethoven's Symphony No. 9, op. 125, D minor (Choral).
The orchestra, led by music director and conductor David Amado, will be joined by Treasure Coast choirs and soloists from the Palm Beach Opera, assuring audiences an exciting musical evening.  Tickets are $40 to $60. Curtain is at 7:30 p.m. 772-460-0850.
This Friday, Jan. 12, at the same venue, Vero Beach Community Church, London's famed Royal Philharmonic Orchestra will be in concert, launching the Indian River Symphonic Association's 25th Anniversary season.
Wielding the baton will be renowned Israeli violinist, violist and conductor Pinchas Zukerman, who will also be the featured soloist in Mozart's Violin Concerto No. 5 in A Major.
The program will include Beethoven's Egmont Overture Op. 84; Elgar's Serenade for Strings in E Minor, Op.20; and Beethoven's Symphony No. 7 in A Major, Op. 92. Curtain is 7:30 p.m. Call 772-778-1070 for ticket information.
Should your musical mood be a little more informal, put on your woolies and head to Sebastian's always pleasant Riverview Park this Friday for the Sebastian River Area Chamber of Commerce's Concert in the Park.
This month, the very popular series features the Penny Creek Band, a contemporary bluegrass band from Melbourne with a "heart-felt, hard driving" sound that combines traditional bluegrass, vintage country and  original material, delivered with energy and excitement. The concert is free. Time: 5:30 p.m. to 8 p.m.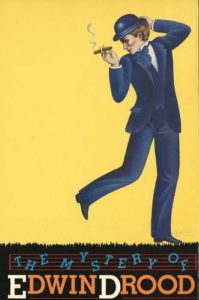 If you've seen "The Mystery of Edwin Drood," an interactive musical based on an unfinished story by Charles Dickens, you know what jolly good fun it is and you'll likely want to see it again. If you haven't, you really don't want to miss this five Tony Award-winning show (including Best Musical), during its run on Riverside Theatre's Waxlax stage, opening this Tuesday.
According to Wikipedia, the first modern major theatrical adaptation was a musical comedy by Rupert Holmes. And here's the cool, interactive part: Since Dickens himself either never wrote or never disclosed the ending prior to his death in 1870, the musical hinges upon a novel idea – the audience (that's you) decides by vote which of the characters murdered the charming Edwin Drood (and a couple of other decisions as well) from a hilarious and challenging suspect pool.
Holmes himself wrote brief alternate endings for every possible voting outcome, even the most unlikely. Thus is the mystery, night after night: who committed the dastardly deed?
Rosa Bud, Neville Landless, Helena Landless, Rev. Crisparkle, Mr. Bazzard, Dick Datchery? Was it a romantic rival? The purveyor ofopium and vice? The newly-arrived twins from the east, perhaps? Murder has rarely been so entertaining. "The Mystery of Edwin Drood" run through Feb. 4. Tickets are $75.