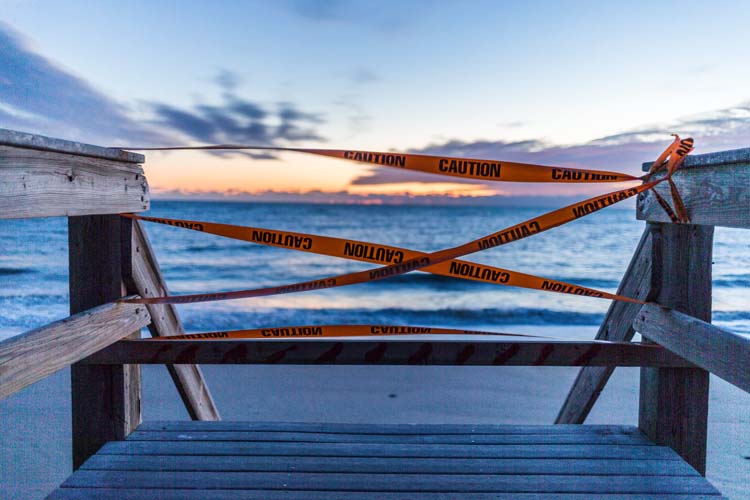 Lifeguards at Vero Beach saw an 8 percent increase in attendance at local beaches and a 20 percent increase in medical emergencies for 2017, compared to 2016, according to the Vero Beach Lifeguard Association yearly report.
Beach Park attendance increased from 57,000 patrons in 2016 to more than 755,000 in 2017. This was the second highest beach attendance since 2012, when beaches had about 778,000 patrons.
With more people, also comes more emergencies. The total number of medical emergencies at beaches increased by 20 percent from 2016 to 2017, with 350 incidents in 2017.
But, water rescues have decreased by 45 percent since 2016, with lifeguards rescuing 19 people from rip currents last year. One of those included lifeguards rescuing a father and son who were stuck in a rip current at Jaycee Park in December.
In September, after Hurricane Irma, a man drowned in a rip current south of South Beach Park, when the beach was closed and lifeguards were not present.
About one-half of all water rescues and medical emergencies happen outside the guarded areas, officials said. These incidents can happen in almost every month, despite the weather, number of beach goers and time of year.
The end of December saw a large amount of patrons, about more than 67,000, in and around the three guarded beaches of Vero, officials said. Water temperatures at the beach had dropped to the upper 60s and lower 70s.
September and October had a less amount of patrons because of the hurricane. Hurricane Irma had damaged parts of Humiston, Conn and Jaycee Beach Parks, including protective dunes.
Officials are working to replace beach structures and equipment damaged by Irma.
Beach trash collection was done by a subcontractor hired by the city.  Many patrons and organizations took it upon themselves to clean up the debris left by the hurricane and the public.
There was little beach erosion, except during times of large oceans swells and the hurricane when the sea walls were damaged at JayCee, Conn and Humiston Beaches.
The Vero Beach Lifeguard Association has some highlighted accomplishments for 2017:
Donated high-quality, polarized sunglasses to City of Vero Beach Lifeguards
Donated a roof rack for the City of Vero Beach lifeguard's new truck
Donated two trailer hitches for City of Vero Beach lifeguard's ATV
Donated anti-corrosion block treatments for two of City of Vero Beach lifeguard's ATVs
Partnered with Vero Beach Skate Park Alliance to build a skate park
Awarded two scholarships toward American Red Cross Lifeguard Association Course
Conducted beach safety talks at local civic organizations, home school associations and elementary schools