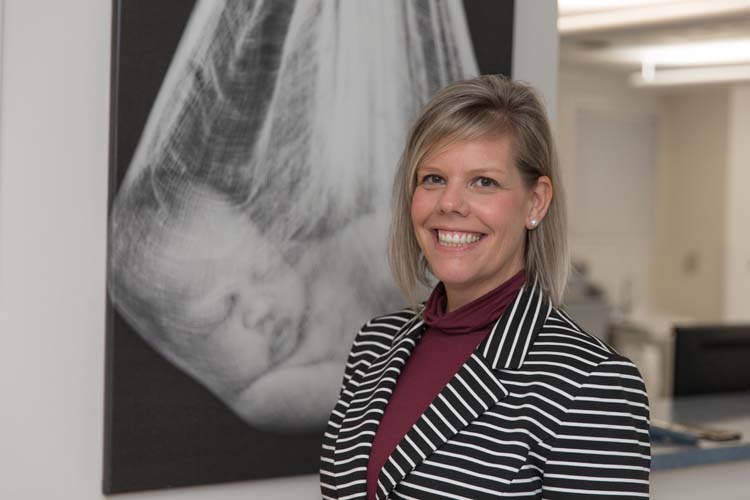 Florida has a problem. It has disturbingly high rate of infant deaths, consistently ranking above the national average in that dismal statistic. Last year, more than six out of every 1,000 children born in the state died before reaching their first birthday.
"Around two thirds of these infant deaths occur in the neonatal period which lasts from birth to the first 27 days of life," according to statistic.com.
Registered nurses Megan McFall and Kristen Crocker, the Indian River County Healthy Start Program, Miranda Hawker of the Florida Department of Health, and a host of other organizations and individuals are trying to improve those outcomes.
"Our main goal," says McFall simply, "is to try to decrease infant mortality."
In order to do that, according to McFall, the Healthy Start team and its Babies & Beyond program offer free prenatal education classes, lactation or breastfeeding coaching, hospital bedside support and home nurse visits after birth. In addition, they're developing playgroups and other support groups for new mothers and their babies.
Promoting proper nutrition, convincing expectant mothers to stop alcohol and tobacco use, as well as providing a supply of folic acid supplements, early prenatal care, and in-home nursing visits after birth are all parts of the Healthy Start plan.
The folic acid is important: The U.S. Preventive Services Task Force says that 75 percent of women aged 15 to 44 do not consume the recommended daily intake of that particular B vitamin, and the lack of it can lead to major birth defects of the brain and spine. The effects of folic acid deficiency tend to occur early in pregnancy, so the sooner that is addressed, the better for both mother and child.
Postnatal care is crucial, too: McCall points out that women who receive pre-natal care through the obstetrics clinic, Partners in Women's Health, "which does like 88 percent of the deliveries within Indian River County," lose access to care once their baby is born. So, Healthy Start helps those women find postpartum primary care providers.
McFall calls that "trying to close the loop," helping women navigate through a system that might include Treasure Coast Community Health, the Indian River County Health Department or various private primary care providers.
The "knowledge gap" is another loop Crocker and McFall are looking to close and the Healthy Start coalition's free classes play an important role in the effort.
One of the misconceptions they seek to quash is a common one: Many young mothers feel the best place for their newborn to sleep is right by their side. In the same bed.
The March of Dimes, however, emphatically rejects that.
"Don't bed-share," it insists. "Bed-sharing may put your baby at risk for sudden infant death syndrome (or SIDS) and other dangers during sleep, including suffocation. The safest place for your baby to sleep is in his or her own bassinet or crib placed close to your bed."
The American Academy of Pediatrics and the CDC both report that upwards of 3,700 infants die each year in sleep-related incidents.
Crocket jumps in to add Healthy Start/Babies & Beyond postpartum nurse visits can really help with that.
One of the program's primary assets, she says, is registered nurse Elaine Sanchez, who "will do a safety assessment, as far as is there a safe place [for the baby] to sleep. Does [the mother] have everything she needs?" If not, Sanchez will put that mother back in touch with Healthy Start to connect with available community resources.
Babies & Beyond and Healthy Start offer special prenatal services to expectant mothers with pre-existing conditions.
All too often, McFall explains, these women come in with what she calls "a conglomerate of issues" including chronic hypertension, obesity or diabetes, all of which can negatively affect their babies' chances of survival. The organization has a range of strategies to help.
Crocker also mentions a newer and more social element of postnatal care: playgroups.
"We're now working on setting up places in the community where new moms can support each other and get some evidence-based education" to help make their lives and their babies' lives better.
While the state, the county and a host of local institutions have embraced Healthy Start's mission here, it is an expensive undertaking and the state and county don't budget enough money to cover all the costs, so donations to help newborns live longer and healthier lives are always welcome.
After all, 27 days is far too short a life for any child to have.
For more information on Healthy Start as well as Babies & Beyond, go online to irchealthystartcoalition.org or visit the office at 1555 Indian River Blvd., Suite B-241. The phone number is 772-563-9118.