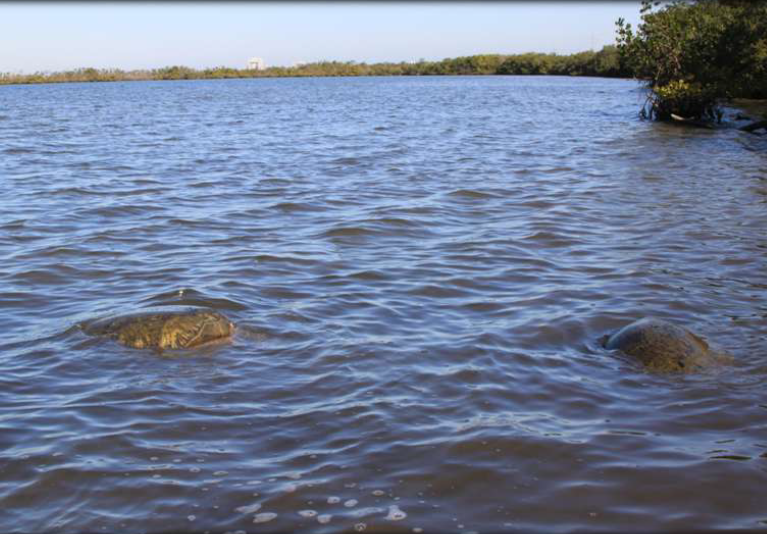 INDIAN RIVER COUNTY — In an effort to rescue cold stunned sea turtles, local agencies will collect the turtles and take them to a rehab facility or to warmer water when the cold front has passed, officials said.
When the water temperatures drop below 10 degrees Celsius for two days or longer, stunned sea turtles may float listlessly on or near the shore. Even though the turtles may appear to be dead, they often are still alive, officials said.
The Public Works Department, The Florida Department of Environmental Protection Aquatic Preserve, the Indian River Mosquito Control, Pelican Island National Wildlife Refuge and volunteers have organized an effort to rescue these turtles found floating in the Indian River Lagoon or washed up on shore.
A Florida Fish and Wildlife Conservation Commission specialist will help coordinate the rescue missions, officials said.
Another species that can be impacted by the cold weather are manatees. When the water temperature drops, manatees gather in warm-water habitats, such as discharge canals at power plants and natural springs.
The FWC asks for boaters to be alert in watching for manatees in shallow waters near the coast, both inland and coastal, and obey all posted manatee speed zone signs.
Anyone who finds a turtle floating or washed ashore or who spots an injured manatee should call FWC's Wildlife Alert Hotline at 1-888-404-3922.