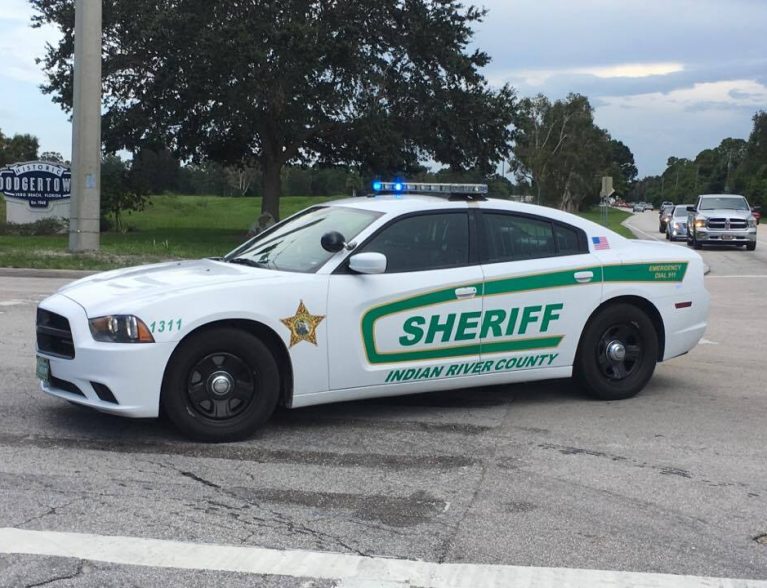 GIFFORD — A man already suspected of beating a woman several times was shocked with a stun gun after he fled from deputies during a confrontation, officials said.
Lucky Velente McIntosh, 30, of the 4300 block of 23rd Court, Gifford, was charged with aggravated battery and resisting arrest without violence. He is being held at the Indian River County Jail on $35,000 bond.
Deputies about 1 p.m. Wednesday saw a woman bleeding uncontrollably from the mouth and walking northbound in the 2900 block of 45th Street. Deputies spoke with the woman, who had swelling to the right side of her face to her eye socket, cheek bone and lips.
She was disoriented and had difficulty answering questions, deputies said.
The woman told deputies McIntosh, whom she knew, punched her in the face repeatedly with a closed fist behind a nearby car wash. She was taken to the Indian River Medical Center, where she told deputies that McIntosh had been previously arrested for battering her.
Later that day, three deputies went to McIntosh's home. The deputies went inside after McIntosh's roommate opened the front door. McIntosh, who was in the back room, then fled out of the back door and deputies chased him.
Two deputies were able to get McIntosh on the ground, but had trouble handcuffing him because McIntosh was kicking and pulling away, an arrest report states. McIntosh was told to stop resisting and to put his hands behind his back over and over again.
One of the deputies stunned McIntosh with a Taser, and McIntosh was detained and taken to the county jail. The woman said McIntosh had recently been released from prison on Dec. 1 and that she was scared to death of him.
Deputies spoke with McIntosh at the jail, where he told them he and the woman "were smoking Molly" behind a car wash when they began to argue. Molly is slang for the MDMA synthetic drug that changes a person's mood and perception and creates feelings of increased energy and pleasure, health officials said.
McIntosh said the woman started to hit him and he ran to avoid any other contact with the woman.
Deputies saw slight swelling on McIntosh's forehead, but this was after he had resisted law enforcement. McIntosh was arrested and booked into the jail.